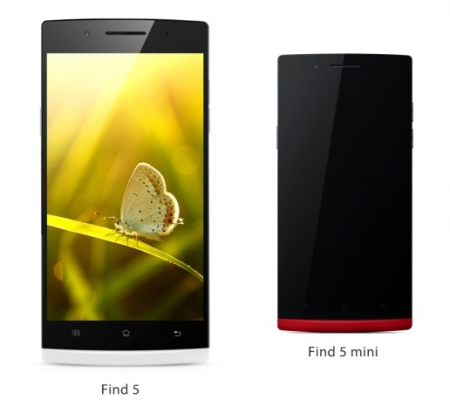 OPPO aren't a household name, but they're starting a bit of a stir in the world of Android with the OPPO Find 5. Well, now it seems that there's a little'n on the way – the Find 5 Mini.
We're still at the rumour stage with this one, but if they're true then we've got a juicy little monster on our hands.
The Find 5 is based around its stunning 5-inch, 1080p display and high build quality, and it looks like the Mini will follow the same values.
It would be silly to have a 1080p display in a smaller phone, so instead the Mini will have a 3.7-inch 720p display fitted into a chassis that looks like the Find 5, but in four different colours. They'll be damn pretty babies!
Here are the specs that have leaked:
3.7-inch LCD IPS 720p
Quad Core 1.2 GHz (maybe Mediatek based)
1 GB RAM
4 different colour (red, teal, yellow, blue and maybe black and white)
Prices are whispered to be in the region of 199 to 249 Euros with a release date as early as July.
I'm currently in my first week of owning an OPPO Find 5 and it's so good you'd need implements of torture in order to take it from me. I wouldn't have a 3.7-inch phone nowadays, I'm too used to a larger screen, but if you are in the market for a small, high quality handset in the £180 – £200 price bracket then I seriously suggest you watch this story evolve.
Much as I hope this is true, may I advise you take this complementary pinch of salt on your departure?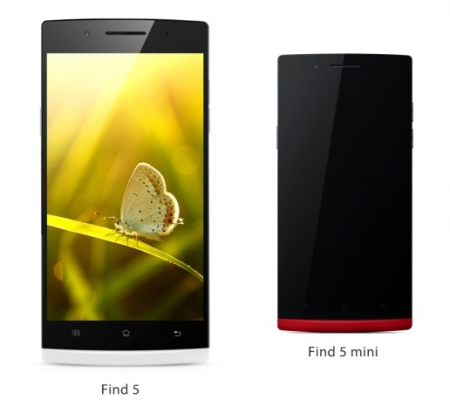 Source – My Drivers
Via – Oppoforums and Android HD Blog