Just in case you missed it, Apple have announced a new version of their popular iOS operating system – iOS 7. This new version of iOS is seen as an evolutionary step for the mobile platform, with Apple CEO Tim Cook saying that iOS 7 is the "biggest change to iOS since the iPhone".
What can you expect? What are the new features? Will you like it? Well, we've composed a run-down of the highlights from last night plus we have screenshots direct from the beta itself below.

Source: Apple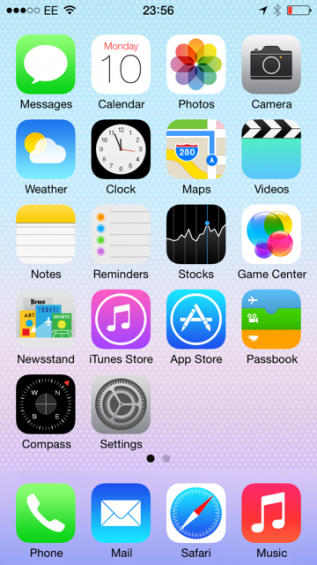 First and foremost, Sir Jonathan Ive has brought about a raft of changes to iOS in his position as head of Human Interface design. This is immediately obvious in the new design cues found in iOS 7 – out with the skeuomorphic patterns found in apps like Game Center and in with a refined, new design. It isn't quite 'Flat UI', but it represents a symbolic shift in the unification between hardware and software: for the first time, iOS looks as simple as the hardware encasing it.
As you can see from the screenshot above, things have changed a bit. Whilst the homescreen layout remains the same (still no widgets for those who keep asking), the overall design is far more bold and colourful than iOS 6. Paradoxially, however, it looks a lot simpler than the previous incarnation – and a bit easier on the eye too. The icon style reminds me a lot of MIUI, the Android ROM equivalent of Marmite – I'd imagine that iOS 7 will have the same sort of effect. We've seen on Twitter some people loving it and some people hating it. and I personally am in the former category.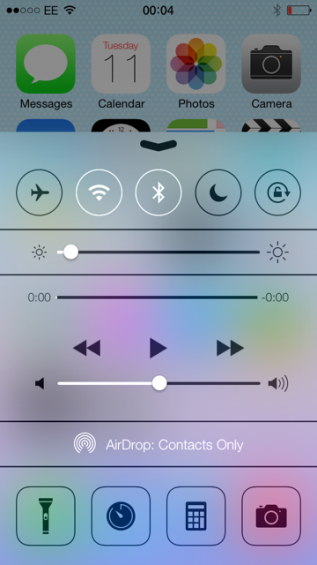 Translucency is also a key part of the new look of iOS. The keyboard, Control Center (more on that later) and several navigation elements are all translucent. According to Apple, these translucent elements form "distinct and functional layers help create depth and establish hierarchy and order". This works nicely with the bold colours in the app icons, although I imagine it could be overpowering at times. You can find out more about the iOS design influences here.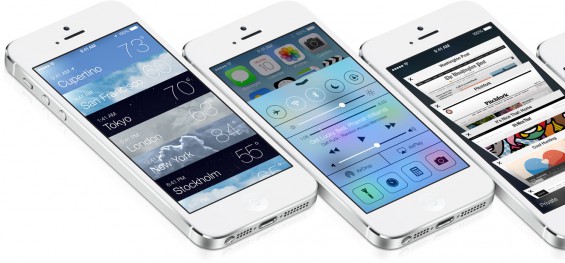 Moving on to new features then, and a lot of stuff was introduced with iOS 7 which we will cover in the coming days. Here are eleven major features announced by Apple on Monday evening, however:
Control Center provides a long-awaited feature to iOS users: quick toggles. It also has app shortcuts and media controls, but in reality it's rather akin to a glorified version of the toggles introduced in Jelly Bean. AirDrop, meanwhile, allows users to share photos, videos and contacts over WiFi. Simply select the phones you want to share the items with and Apple does the rest for you without, as it was succinctly put on stage, having to mess around with bumping phones. The good news for both developers and consumers is that an AirDrop API will be made available, so 3rd party apps get access to this technology.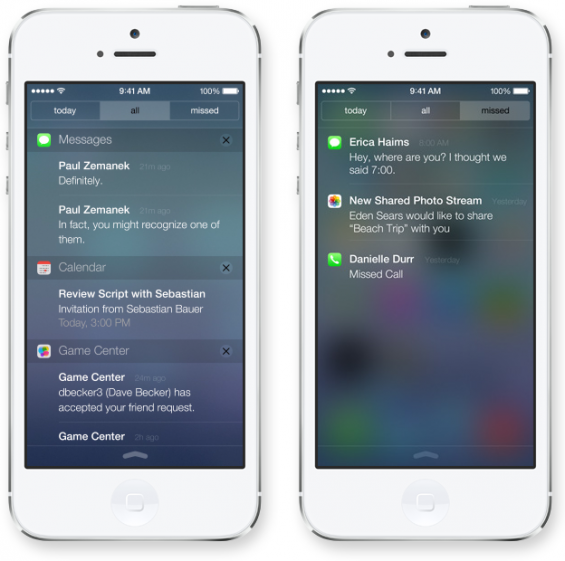 iTunes Radio is something that has been on the cards for a while. It's advertising supported music streaming in the form of radio stations, á la Spotify Radio or Pandora. It's free for everyone, but you escape the ads if you subscribe to iTunes Match (which, for $25 a year, is worth it just for the bitrate upscaling). Like a lot of useful things (and Google Play Music All Access), it's only available in the US for now.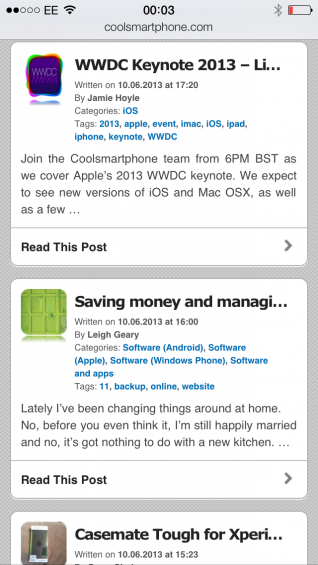 Safari has been revamped and it now features a unified search bar as well as tabs displayed as cards – aside from the performance enhancements, it's quite simply Google Chrome but iOS 7 -ified.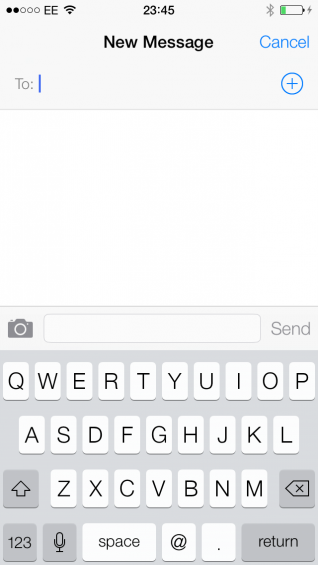 Apple have also played around with the Notification Center. It now has three distinct views – Today, All and Missed. Missed notifications shows, well, missed notifications. All notifications shows, you guessed it, all notifications regardless of if you have seen them or not. Today, meanwhile, is a bit different. It gives you a summary of what's going on in your life over the next day, with weather information, meeting details and more.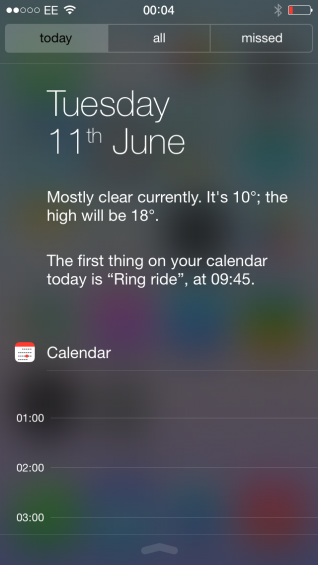 Notifications now sync to your Mac, which is quite handy. Like Google Now, it also lets you know about traffic conditions on your commute and the like.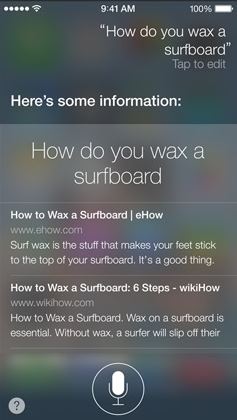 Siri, meanwhile, has a new voice! Several, in fact – the virtual personal assistant is now multi lingual. It's also smarter too, pulling in results from Bing, Wikipedia, Twitter and elsewhere. The Apple App Store is also getting some iOS 7 goodness. It has new categories for age ranges (so the parents of young children can be pestered to buy even more games ) and, interestingly, a new method of app discovery. It now allows you to see what apps are popular near you – if you're shopping, for example, you'll see shopping apps pop up. Automatic updates have finally arrived on iOS, dismissing the red update badge forever.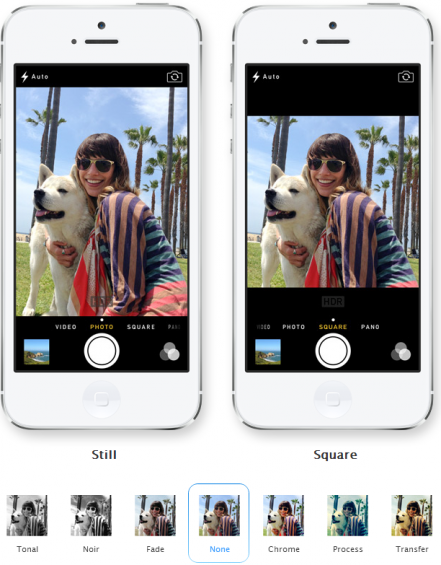 Camera and Photos have been given an overhaul. The camera app has gone all Instagram-like, and now supports filters right from within the main camera app itself. You also can now swipe to change camera modes between still, video, panorama, and square. Yes, really, square – Instagram is still alive and kicking, don't you worry! One of the advantages of using the Apple filters is that they can be changed at any time if you decide that you don't like them. Meanwhile, the Photos app has made it easier to organise your, well, photos. You can now organise your snaps by moments – combined time and location pinpoints (anyone who has ever used Everpix before will be familiar with this idea). iCloud Photo Sharing has also been redone, and supports instant push as well as photo comments. With Photos, you can also view a year in review and, whilst these features may not be quite as inspiring as HTC Zoe, it is certainly a step in the right direction for native photo management.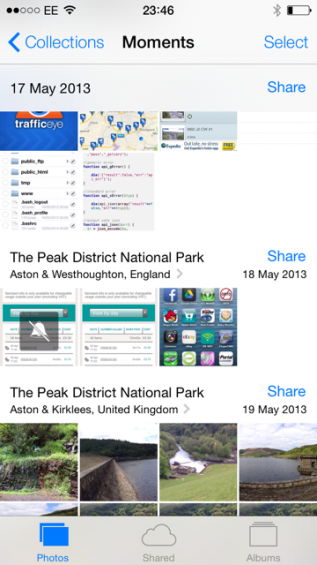 Don't worry guys, there's only two more features that I'm going to talk about, and they're quick ones. iOS now has true multitasking – apps can now take full advantage of the UNIX underpinnings of iOS and run tasks in the background. You don't have to wait for the app to sync after you press a notification bubble, for example – it's all done in the background. Also, 3rd party VoIP clients like Skype can access this tech, so calls can be made in the background. Speaking of calls, FaceTime voice-only calls can now be made (so, just Time, then?). Finally, iOS in the Car is coming in 2014 from manufacturers such as Infiniti and Jaguar (and a few lower end marques as well), scheduled for 2014. These systems use your iPhone for hands-free functionality, as well as Eyes Free Siri, Apple Maps and more.
If you're a registered Apple Developer, then you can grab the iOS 7 beta for iPhone 4 or later (no iPad beta as of yet) from the Apple Developer site. For everyone else, the release will be later this year in autumn – probably in October with a few new iOS devices.
We have more images below which show the calendar, calculator and more, but feel free to head here for the press images. There's also a great page showing the features on the Apple website.