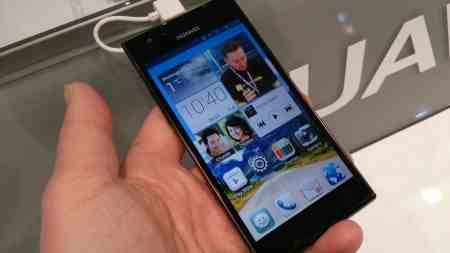 There's no denying it, Huawei make some very good phones. The Ascend P2 is just around the corner now and Phones 4u will have an exclusive onthe little blighter in white.
The handset, which you can pre-order it on their website now, features a 13 megapixel camera, 1.5GHz quad-core CPU and Android Jelly Bean for the OS. Other specs include that 4.7″ 315PPI 1280×720 pixel HD screen, an additional 1.3 megapixel front cam, 1GB RAM, WiFi and Bluetooth 4.0 with EDR.
Alas there's no external storage possible (no microSD slot) so 16GB is all you get. However, it is available for FREE for just £25 per month.
We have already had a look at the P2 at MWC when a rather lovely Huawei staffer showed us all around the handset. If you're after up-close pics, this is the way to go.
The boys at Phones 4u have also sent us a nice little preview of the handset too…
https://www.youtube.com/watch?v=HRPPPgGiWCE&feature=youtube_gdata_player