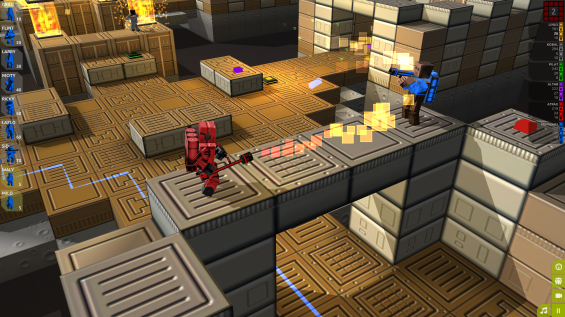 If you've heard of Cubemen then you'll probably already be paying a bit more interest right now. The follow-up, Cubemen 2, is now available for iOS devices for a special price of £1.49 / 1,79€.
It's basically a good vs. evil game – blue vs. red, and you have to strategically defend yourself and attack the enemy at the right time. There's multi-player modes and you can switch to being a cowboy or a knight. In addition there's more than 1200 new online levels, a Campaign mode where you can play against other for a global ranking and th ability to play against 5 other players.
Seon Rozenblum, Director of 3 Sprockets, tells us..
Cubemen became a cult smash when we originally launched on iOS and Mac in 2012 – the sequel brings many new features, modes and challenges into the mix. We now support phones as well as tablets and all platforms are on perfect feature parity, which is super exciting for us.
Check out the video below if you'd like to see it in action, or head across to the App Store to buy it.
We've also got lots more shots in our gallery below..