So you've taken a nice picture and want to edit it. What do you do? Well, some handsets have some on-board editing tools and you could shove a picture into Instagram but here's something a bit more in-depth.
Fotor is a complete multi-platform solution. You can get in on iTunes, Google Play and on both Windows and Mac desktops too. Oh, and where are my manners? A Windows Phone version is available too. See? I told you it was multi-platform. 🙂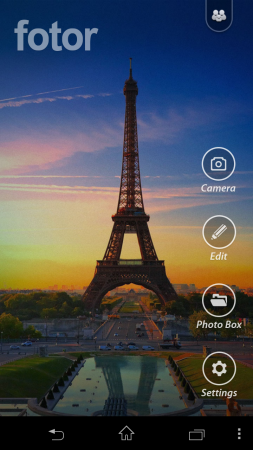 I'm looking at the Android version here but you'll be able to see the options available below. We can open a file by clicking "Edit" to go into our gallery or just take a photo from the camera and edit that immediately. Further down there's the ability to tweak your settings and, believe me, there's a lot of them. You get to adjust the resolution, the sharing quality, the location of exported images, how you want the app to startup (either the standard method or straight into your camera) and stacks more. The final "Photo Box" option shows the images you've already tweaked.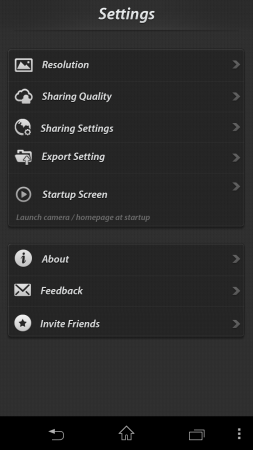 This app, by the way, has received rave reviews across every online store I've looked at and rightfully so. It's so easy to use and you can create beautiful images easily.
Here I've opened a shot of the German Market in Birmingham last year. Ohhh how I love those sausages. 🙂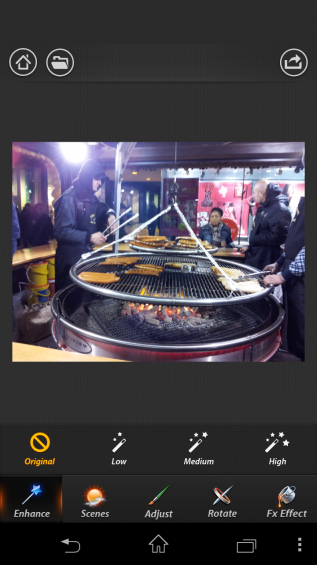 The first row of options is the "Enhance" function. There's three setting here and I've switched to "Low", which has cleared the image up nicely. I should just mention at this point that the amount of options and settings you have available are many – they actually scroll off the side of the screen below and I couldn't fit them all in.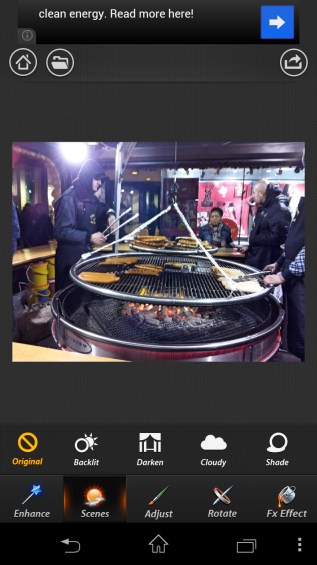 Next I've chosen "Flourescent" from the "Scenes" section. To be honest this was my first time of using it and I was randomly clicking around to get the best result. Personally I think that's the best way because each image will need different "fixes" 🙂

The third tab will let you adjust the brightness, contrast, saturation, tint and shadows, then you can rotate the image if you wish (left, right, flip vertically or horizontally) or you can apply one of the preset (Instagram-like) filters, which are a great quick-fix if you want your photo to look a bit special. You'll get to see how the shot looks immediately.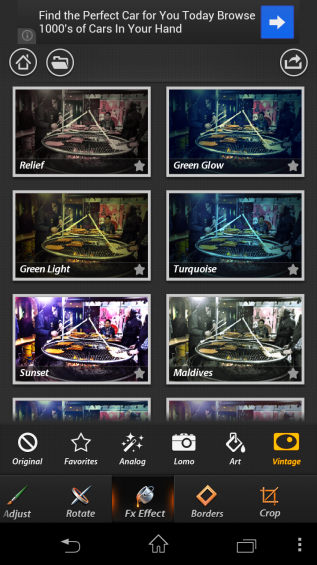 The final options are whether you want to crop the image and the tilt-shift function, which I love fiddling around with 🙂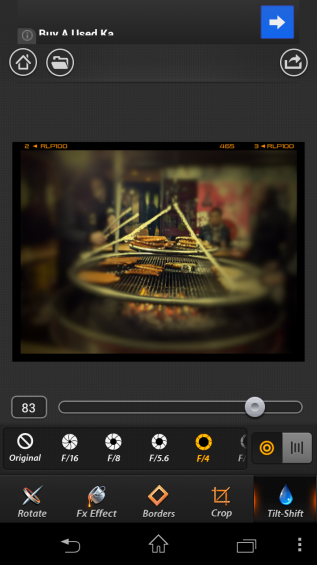 There really is everything here, and you can share out your shots through Flickr (which is a service I still love personally), Twitter and Facebook from within the app. You can also adjust the resolution of the final image and, if you choose to share, the quality of the shared image.
So, here's my "before and after" image. I can get to my final shot by just going to the "Photo Box" option on the main start screen. The initial image was taken on a very cold evening. There's a lot of light in the lens on the top left and it feels like a cold image too..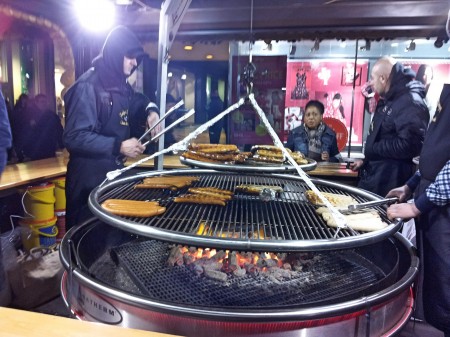 Now here's the shot I created. There's so many options to choose from here and you can create a myriad of different styles and photos. Sharpen shots, adjust the temperature, tint, shadow and saturation. Then choose to add a multitude of effects, borders and scenes. Add a border, crop your photo down, make it look special.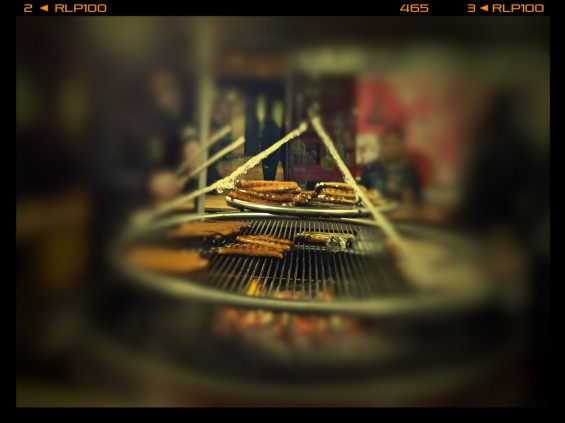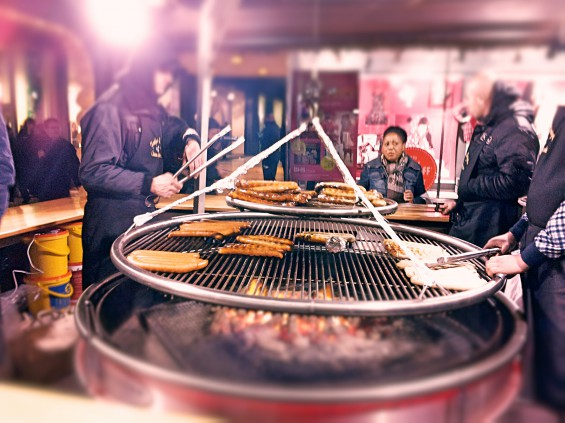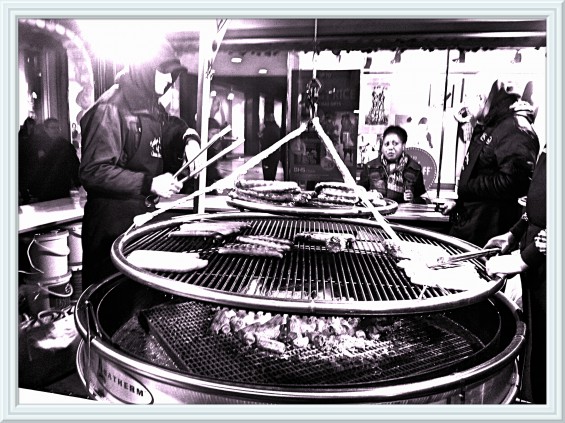 But wait ! That's only half the story. If you wind back up to the top of this piece you'll remember that we had two options for getting the picture. The first was to grab an image from the gallery. A lot of people will do this, but you can also use the camera. That camera, by the way, isn't just your normal camera app on your phone. This is a special camera app from Fotor which has stacks more options. During the testing I noticed that the camera app didn't appear to rotate, but it does actually take photos in the landscape or portrait setting – depending on the direction that your phone is tilting. I liked the "stabilise" option here…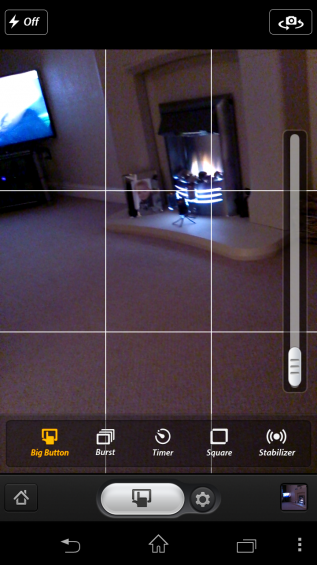 As you can see, there's also a timer, gridlines, a burst mode and you can switch to the face-pointing camera too.
This is a really, really good application. For a start it works quickly, adding effects quickly and effortlessly with live previews throughout. It's easy to use, it's fun to play with and it's such a great way to turn any photo into a masterpiece. Finally though, the biggest selling point of all, no matter what your OS, no matter what your platform, it's free. Free, free, free. Totally free.
Get into it right now at Fotor.com or dive into the gallery below which contains all the shots I took during this review.