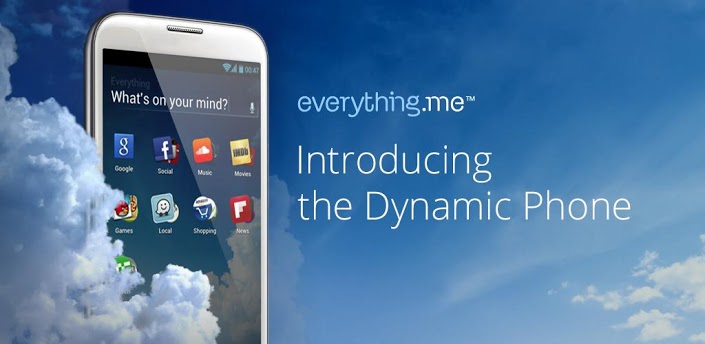 Now and again something different comes along. An app or service that is unlike anything you've ever seen before, well this app is a bit like that. Yes we've seen many many Android Launchers over the years but I've never seen one like this. Everything.me Home basically adapts to whatever mood you tell it you're in. So if you type hungry, Beyonce or Angry Birds it will offer up a selection of apps, web shortcuts or even links to suitable apps in the Play Store. Take a look at these screenshots.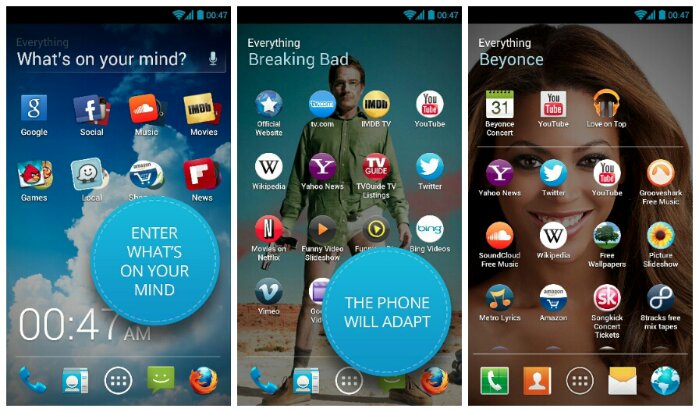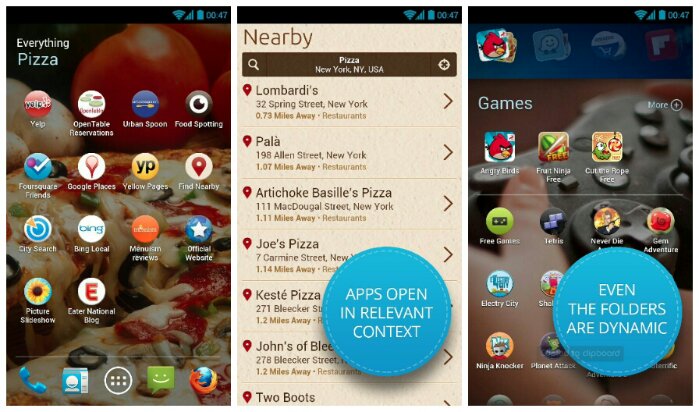 If the screenshots make no sense check out this video.
http://www.youtube.com/watch?v=LfEcHi3tmKY
Think of your smartphone. Every time you open it, you get exactly the same apps.
You want to go to the movies? Same apps. You want to grab something to eat? Same apps.
It's static. It's always the same.
Let's say you want to watch a movie. Any movie.
Enter the name of the movie and the phone will instantly transform:
The background will be from the movie.
All the apps will be about the movie, self-assembling on your screen, ready to use.
Tap any app, and it will open into the content you wanted.

Now think of something else: a singer, your favorite food, your team.
The phone will change again, becoming what you had in mind.
It's that simple.

This is the Dynamic Phone: it gets what you want – and instantly adapts to get you what you have in mind.
So there you go, another Android Launcher to try out. It's obviously not going to be everyone's cup of tea, but it's free. Head over to the link below to give it a try.
Play Store Link – Everything.me Home