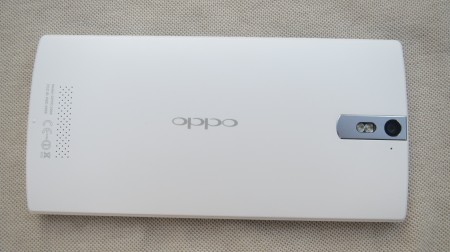 OPPO are an unkown quantity to many in the UK. It's no surprise then that the launch of their latest flagship, the Find 5, was virtually undetected.
I saw it on their web store and was so intrigued that I spent my own hard earned 399 Euros (about £340) on one.
If you watched my unboxing video you'll know that it certainly looks like a high end phone, but does it perform like one?
Good
Screen
Build quality
Notification LED
Capacitive buttons
Price
Bad
Launcher
Hardware buttons
Battery life
Charger
Specs
Android 4.1.1 (Jelly Bean)
Processor: Qualcomm S4 APQ8064 Quad-Core 1.5GHz
Screen: 5 inch 1080×1920 FULL HD 441 PPI
Memory: 16GB or 32GB ROM, 2GB RAM
Camera: 13MP with 120FPS video capture rate
Dual LED flash
GPU: Adreno 320
NFC
DLNA
Battery: 2500 mAh built-in lithium-ion
Network unlocked
SIM free
399 Euros with free delivery
Hardware
I'll cut to the chase: the 5-inch, full HD screen is just awesome.
I've played with the two other serious contenders in the 5-inch, full HD marketplace – the Sony Xperia Z and the Samsung Galaxy S4 – both of which will set you back over £500, so I wasn't really expecting the £340 OPPO to be in the same league.
Boy was I wrong! It embarrasses the Xperia Z and it's a close call against the S4 (which blew me away when I first saw it).
In fact, the build quality in general is impressive. The only things that let it down are the hardware buttons; they don't feel very nice, and sometimes I'm unsure as to whether I've hit them or not if I'm not looking at the screen.
Other nice touches are capacitive buttons (well I like them!) and a notification LED.
So far the battery life has been pretty poor, but I'm only on my second charge at the time of writing. Batteries can often have poor life straight out of the box, so I'm reserving final judgement on this point until I've done a few battery cycles.
I haven't had a chance to test the camera properly yet, so that will be in my full review.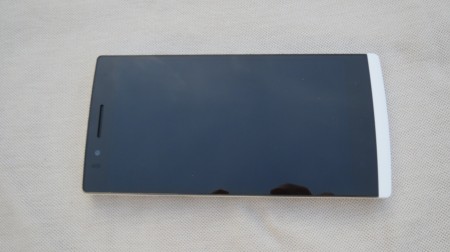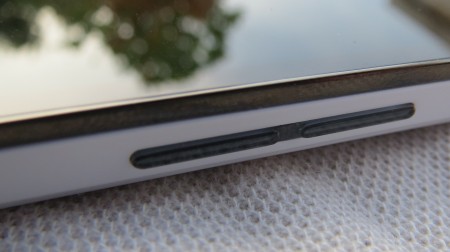 Software
My only big gripe is the launcher. The icons are horrible. There's no advantage to redesigning the stock icon set, they're all perfectly good and everyone knows them.



The widgets are even worse: they're weird curvy things that sort of look like cumulus clouds with straight edges. They take up huge amounts of screen real estate, yet don't do anything special.
The solution? A third party launcher. I've been running Apex since about two hours after initial boot-up!
There's other skinning going on it the notification area and systems menus, but they are good looking and don't impair usage so I'll forgive them for that.
Other
It doesn't come with a UK charger. It comes with an American charger and a mainland European charger, which are both lovely, but you'll need to buy an adapter or a third party charger if you want to use the phone more than once!
It's the small things that count a lot of the time. This is a small thing that could so easily have been addressed which has disappointed me.
Initial Conclusion
The OPPO Find 5 is a 5-inch, full HD phone that (so far) has impressed me way beyond its 399 Euro price tag.
OK, it's got a Qualcomm S4 1.5GHz processor and not the next generation Qualcomm Snapdragon 600 like the Samsung Galaxy S4, but I haven't experienced any lag (yet).
It's not waterproof and you can't control videos with your eyes, but those features don't impress me anyway.
My overall initial impression is that I've got myself a bargain.
If you have any questions please either leave a comment below, email, or tweet me and I'll do my best to answer them in my full review. Details are in my biography box below this article.