If you're quick and order a Galaxy S4 before Wednesday you'll get a free personalised case worth £24.99 courtesy of Expansys. After ordering you will get a unique voucher code which you can use with Skinz
The case in question is one of their hard cases and you can upload a picture for the back. Here we've uploaded a picture of the HTC boss on the back of the Samsung Galaxy S4. He'd love that.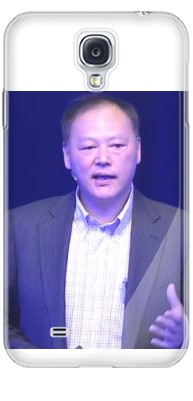 So, keep your expensive S4 as good as new for no additional money or, if you've got one already, head to the Skinz website to have a look at their cases.
The Expansys offer ends midnight on Wednesday 12th June