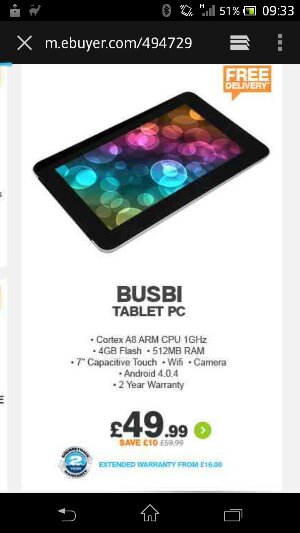 I know you. I know you well. I sneak around in your kitchen when you're out. I know that you've got wine that people gave you years ago that you still haven't drunk. I know that you have that sandwich toaster and you've not used that for years either. Tsk.
But, I know something else too. I know that when you think "budget Android tablet" you instantly think "Busbi 1GHz Boxchip tablet".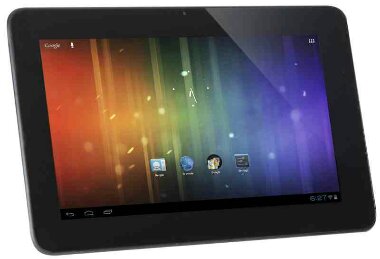 Oh yes, and today is your lucky day my friend. Today it's down to £49.98, which is ten whole British pounds and one whole penny off the original price (ignore the picture at the top, it is actually £49.98).
It's got a 7″ capacitive screen and that 1GHz CPU and a Mali 400 Graphics processor to make things a bit less painful. There's 512MB memory and 4GB on-board storage plus a microSD slot so that you can add even more. It runs Android 4.0.4 and has WiFi plus a 2300mAh battery.
Right. I'm off, and I'm taking the alphabetti spaghetti too. Oh, don't forget, the Busbi tablet comes with a 2 year warranty, which actually makes it not bad at all. We're not sure if Google Play or any of the other Google apps are on there though.
Link – ebuyer