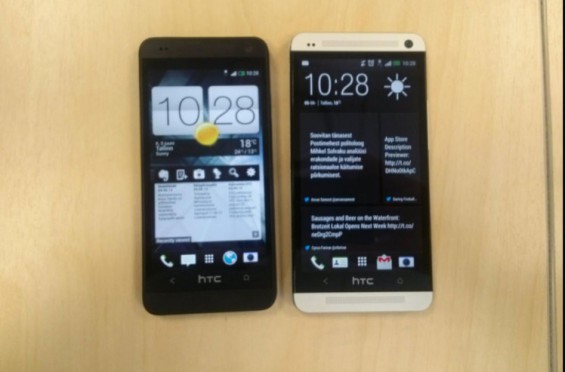 Remember the HTC M4? This looks to be arriving as the HTC One mini and, like the Galaxy S4 Mini, will be a slightly-less-good and slightly-smaller version of the bigger brother.
Leaked shots have appeared today, complete with a serial number (doah!) and specs are reported to include a 4.3″ 720p screen, dual-core CPU, 2GB memory, 16GB internal storage and the 4 "ultrapixel" camera at the back.
Other than that, not a great deal of information so far, but we'll keep you posted. More shots below.
Source – forte.delfi.ee