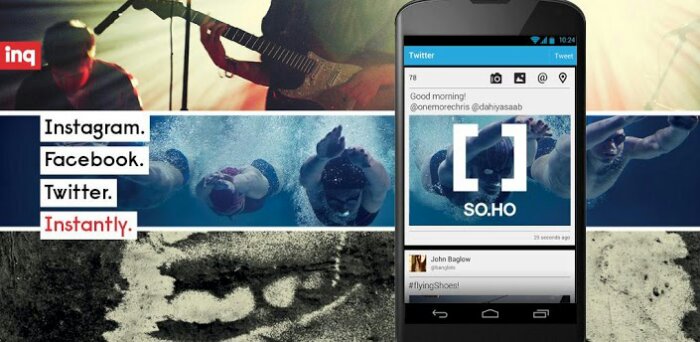 Facebook Home arrived last month and it wasn't available for a lot of phones on the market.
SO.HO is now available for devices running Android 4.0 and up, so a good portion of people should be able to try it out.
So what is SO.HO Launcher?
SO.HO brings Facebook, Twitter and Instagram together so you can see what's happening on all your favourite social networks at a glance and take part in the conversation without diving in and out of different apps. Like, tweet, post, comment or check-in direct from the homescreen; it's quick and easy to be a part of what's going on with SO.HO, even when you've just got a few moments free to get your social media fix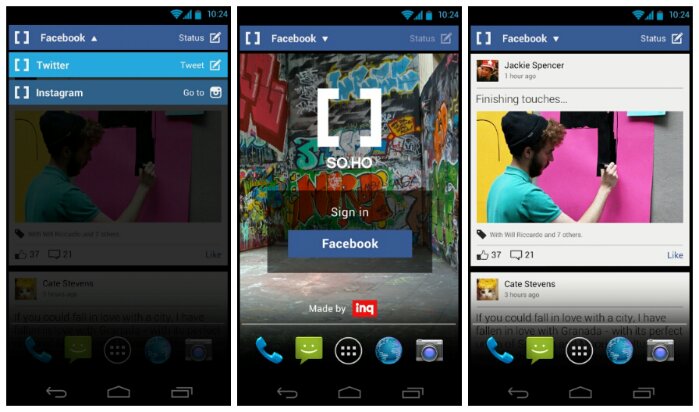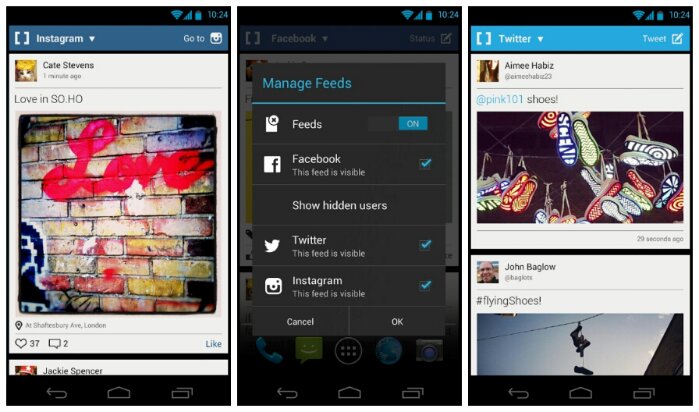 I briefly tried it this morning and Facebook, Instagram and Twitter basically took over my phone. It wasn't for me, but it's free and if you spend all day on Facebook this could be the app for you. Combine it with Chatheads messenger and you're sorted.
Play Store Link – SO.HO