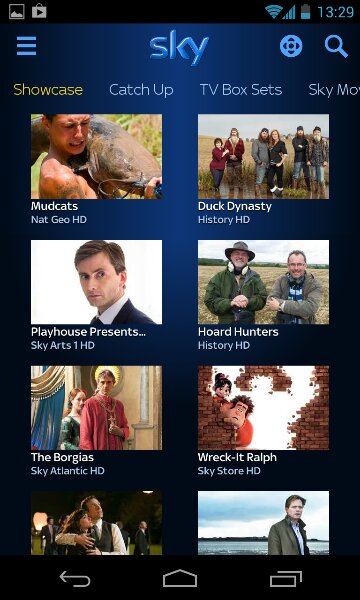 Sky have obviously got over those problems from last week now. All of their apps now show up in the Google Play store correctly and one, the Sky+ app, has received a significant update.
When you're out and about it'll still let you send a record command back to your box at home for that all-important edition of "Embarrassing Bodies", but now there's some additional features and a beautiful new look too.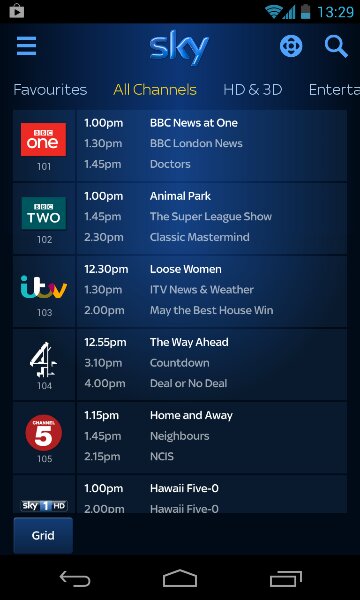 Now there's the ability to search the entire on-demand catalogue on your phone and start it instantly on your Sky+ box when you're at homeand connected to your WiFi.
I've just tried it out and it's flawless, so if you're a customer I definitely recommend you grab the update.
Link – Sky+