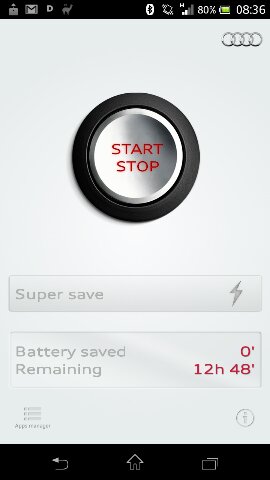 If you drive a flash car you might know about the "stop-start" technology that usually kicks in when you stop at traffic lights. Your engine will stop and then, as you touch the accelerator, it'll start again. To be honest it drove me a bit mental when I had a courtesy car recently, especially when I (a) wanted to pull out VERY quickly onto a roundabout and (b) when I realised it was a 1.2 engine.
An app has just appeared on Google Play that works in the same way, but this isn't for your car. It was created by Audi Spain and looks for apps that have been running for a long time on your handset. It'll show the apps that have been running for the longest and will notify you so that you can close them. It'll hopefully save your battery in the process.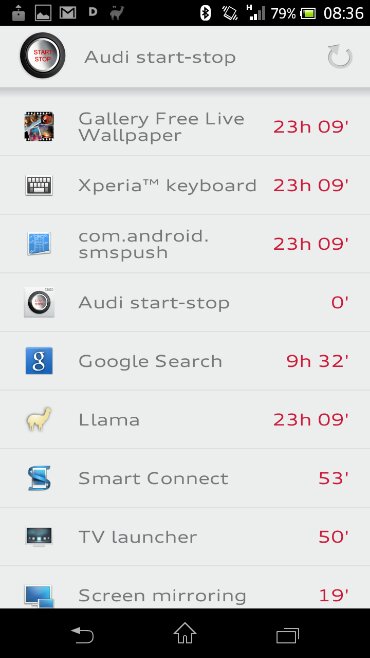 The reviews seem to be pretty positive, so perhaps give it a spin if you're looking to gain a bit more battery time. I've given it a shot and it seems to basically give you a list of apps and the ability to kill them. It's not really automatic from what I can see, but the timer is useful and it's an easy way to spot apps that you might want to uninstall too.
Link – Audi Start Stop