Large phones are becoming a thing nowadays. With every manufacturer jumping on the bandwagon. What used to just be a niche market product made by Samsung has spiralled to what we have today.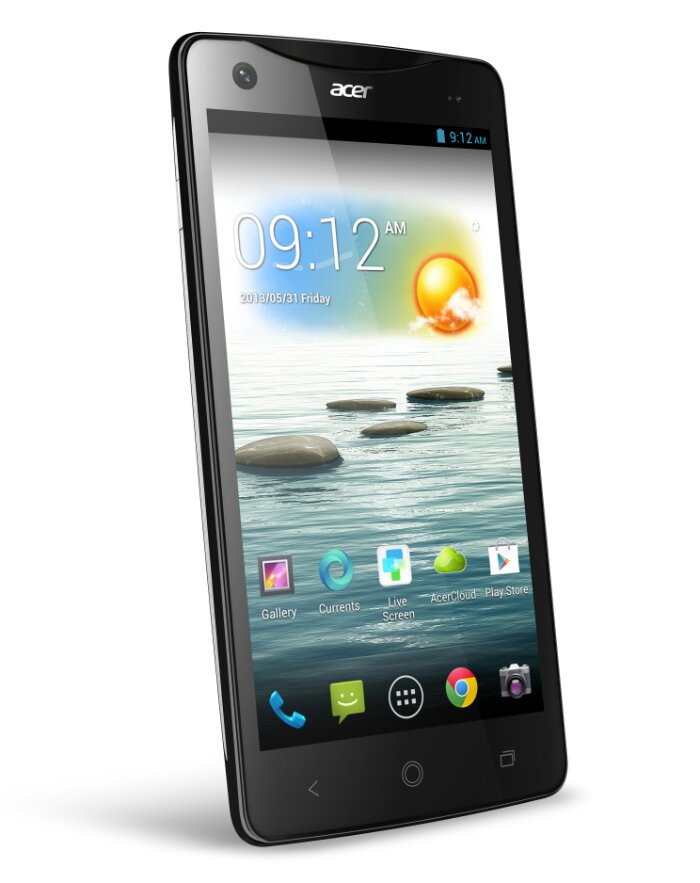 Acer have gone and announced the latest in the Liquid range, the S1. Which marks Acer's first phablet device, which they say is …
Designed to be a new travel companion for professionals and adventurers alike.
Adventurers? Yes adventures.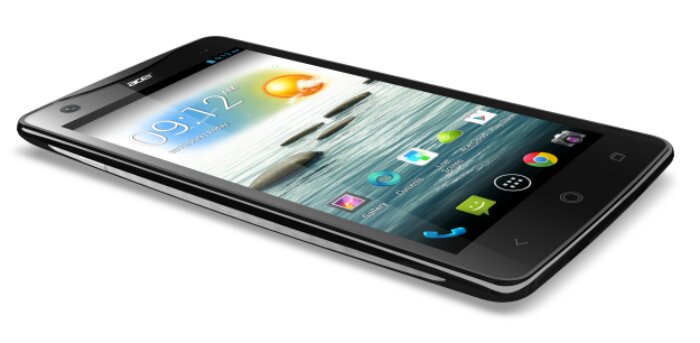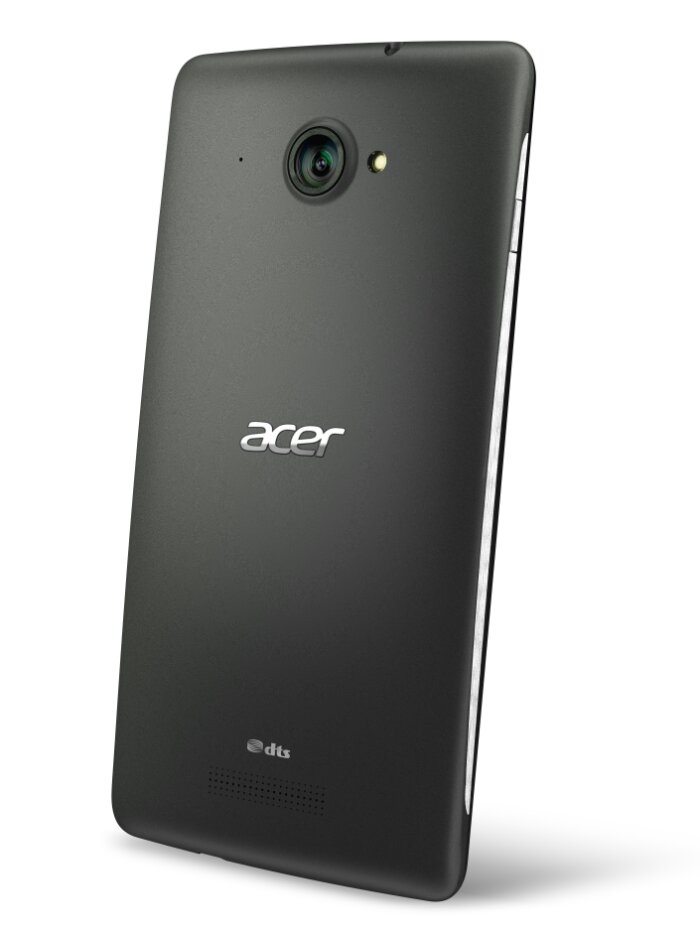 Spec wise the Liquid S1 is somewhere between the low end Galaxy Mega and what we can expect from the Note III.
Features and specs
– Display: 5.7″, HD (1280 x 720), 257 PPI
– Main camera: 8 MP auto-focus, f2.0, 28 mm lens, BSI sensor, LED flash, 1080p video Front camera: 2 MP, f2.2, 24 mm lens, 88 wide angle, BSI sensor,720p video
– Processor: Quad-core 1.5 GHz
– Storage / memory: 8 GB / 1 GB
– Battery: 2400 mAh, replaceable Li-polymer battery
– Dimensions: 163 x 83 x 9.6 mm, 195 g
– Network: 3G: 900 / 2100 MHz, 2G: 850 / 900 / 1800 / 1900 MHz
– Connectivity: Wi-Fi 802.11b/g/n, Bluetooth® 4.0 LE, GPS/aGPS
– Sensors: Light sensor, accelerometer, proximity sensor, digital compass
– SIM: Single/dual micro SIM (depends on model)
– Operating system: Android™ 4.2
– Acer features: Acer Float UI, Acer HD Channel, Acer Docs and Acer Remote Files, Acer Auto Profile, Acer Data Traffic Manager, Acer Float Caller, Acer Float Apps (maps/notes/camera/calculator), Acer Live Screen™, Acer Print Additional features: Skitch, YouTube™, Moodagent, Polaris Office, Swype text input, Google Keep, Evernote®, wireless display
The Acer Liquid S1 seems like it will be a budget device and the dual SIM option is useful.
Where Acer seem to have wanted to differentiate is with the software. They have dreamt up a new launcher called Float UI. It's best left to the words of Acer to describe this.
Acer Float User Interface allows several app windows to stay open so users can multitask without having to back out of one app to work on another. The press of a key brings up the Float Apps shortcut; apps on a translucent screen float over the function being used. It is easy to access or switch Float Apps anytime. These apps include camera, maps, calculator and notes. A Float Caller notification ensures that users will not be interrupted by incoming calls that take over the full screen. When a call comes in, the Float Caller mini-window pops up and the user can choose to take the call or reply with a quick message.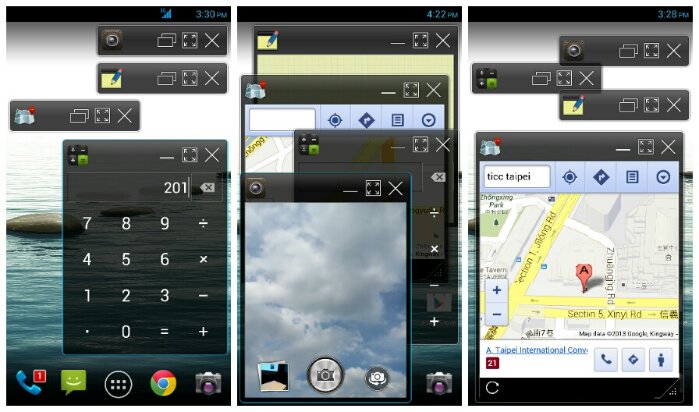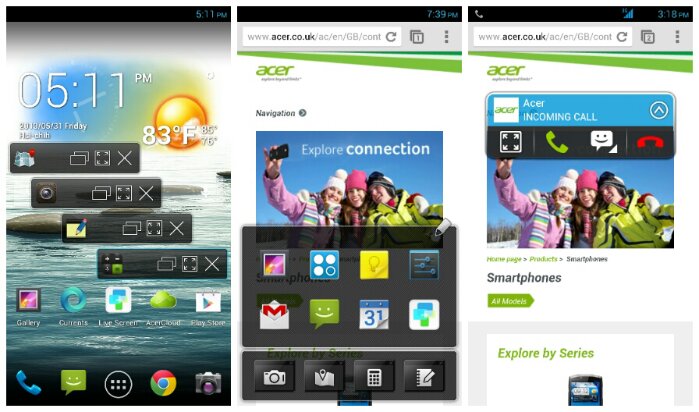 Float UI sounds like a good idea, but it looks a bit cluttered and will only slow the device down and delay updates. Hopefully we'll get one at some point to test out.