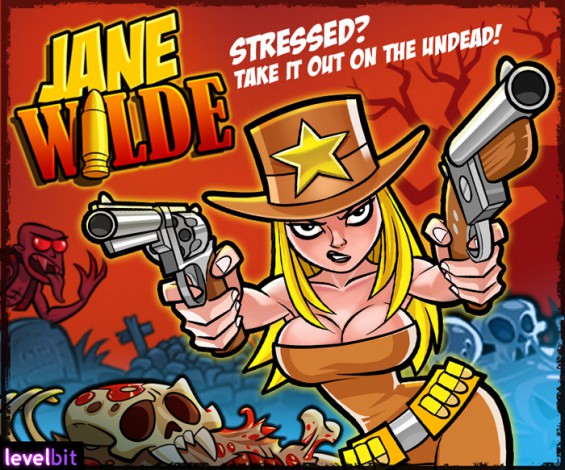 I love the old female cowboy zombie killing genre of games. This latest game that has been released today fits right into that genre luckily, you take on the role of the female cowboy zombie killer, armed with only some guns and your heels. It might not sound like your kind of thing but it is actually quite playable.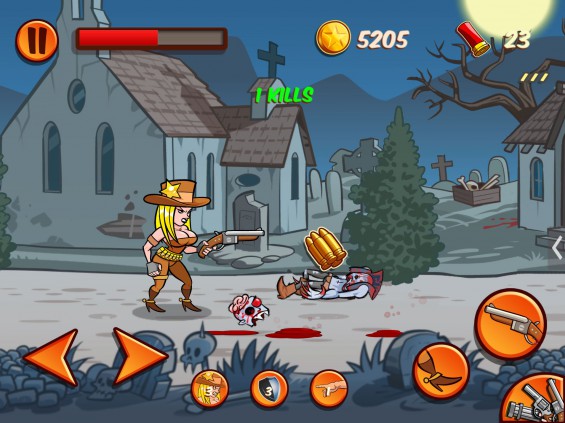 Get on board with this awesome Wild West pick-up-and-play shooter!

This is an all new cowboy side scrolling shooter game where your mission is to stay alive while killing as many undead creatures as possible. You do all this as the wild west's first female sheriff!

To aid in your quest you have five upgradable weapons, including: revolvers, shotgun, gatling gun, a "Freeze" bow and the all-powerful fishgun! Additionally, you have seven quirky, yet effective powerups to help you survive any sticky situations.

Take pleasure in shooting, kicking and bombing tons of twisted creatures, such as vampires, bats, skeletons, centaurs and many more! What are you waiting for? Hours of unobstructed, undead-obliteration await!

Featuring:
● Five unique Wild West settings
● Over 30 levels of single player Story mode
● Five different stages in Survival mode
● Unlockable and upgradable weapons
● Special powers
● Dozens of undead monster types
● Boss fights
● Costumes
● Achievements
● Leaderboard
It is one of those games that you buy upgrades to your weapons etc within the game, no doubt reaching a point where you can't get any further without paying. The more upgrades you buy the harder the game seems to get, it's just a vicious circle really.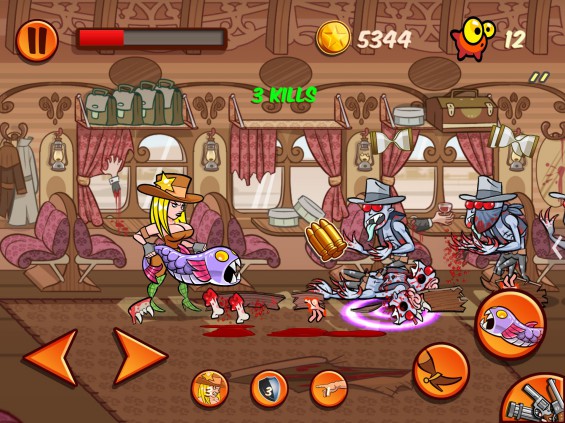 But it will certainly help pass the time of day, especially on a Friday afternoon when you're meant to be working. If you're still unsure whether you'd like to play the game or not check out the video below.
Play Store Link – Jane Wilde