In what is a fairly major update, Google have added multiple Inboxes to Gmail on the web and to its Gmail and iOS apps.
The inboxes take the form of tabs, with categories for Primary, Social, Promotions, Updates and Forums. The idea is that bulk mail from site like Twitter, Facebook and Groupon get directed into these specialised inboxes, leaving you're primary inbox free of clutter.
You can customise which tabs you want (all, some or none) but can't currently reorder them. The new web UI should be available from the Gmail settings menu.
The Gmail and iOS updates are coming soon and feature the tabs in the navigation drawer. The Android app no longer features a bottom action bar, leaving more space for emails. We'll have more once we manage to get a proper hands on.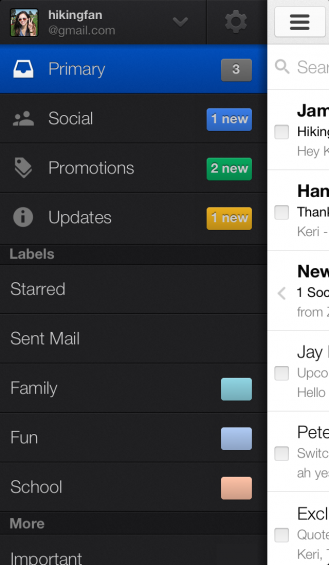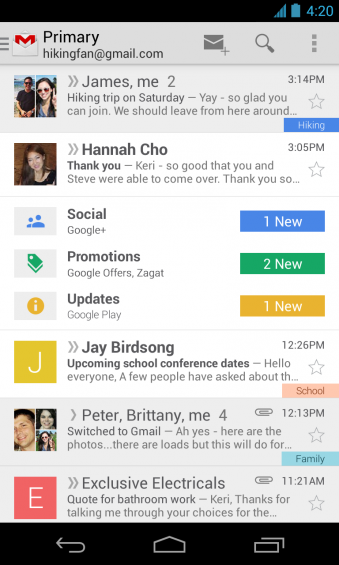 Google have also published a video on their YouTube channel showing you whats new.