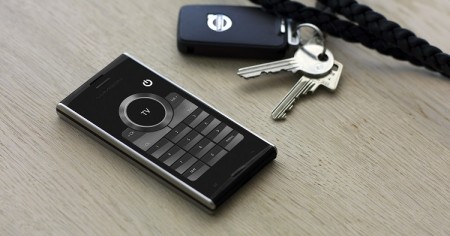 Good old Lumigon. Lumigon, Lumigon.
If you want a good Android phone, Lumigon is the name to go for, that's for sure.
OK, let's be honest. You've not heard of Lumigon, neither have I, but this Lumigon T2 has Bang & Olufsen audio and a design from Scandinavia. The people behind it say that it'll help you "stand out from the crowd".
Powered by Android 4.0 it's powered by a 1.4GHz Qualcomm Snapdragon S2 CPU and there's 8GB of internal storage with an apparent 2TB maximum through the microSD slot. The screen is a 3.8″ 480×800 pixel unit and there's the usual Bluetooth 3.0, WiFi, NFC, 3.5mm audio port and 8 megapixel camera around the back. The T2 also packs GPS and an infrared receiver and transmitter.
This thing is made from stainless steel and glass baby. Stainless steel and glass I'm talking the mobile equivelent of a saucepan …
..sorry.. I lost myself there. News post overboard.
Want one? It's £469.99 SIM-free and you can get some more info here.