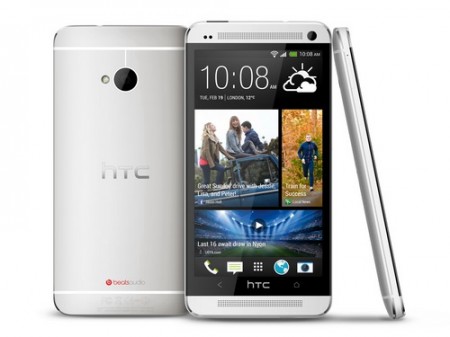 If ever there was a business in need of an analyst it's HTC right now. It seems that the one who's taken on the role this time has a rather big gob and has leaked their plans for the next couple of quarters. She's very positive though!
Laura Chen of BNP Paribas Securities Ltd. seems to think that the worst is over for the troubled Taiwanese company, and recommends people buy its shares due to the success of the HTC One and its deal with Verizon to carry the handset. She sees a target price of NT$325. Not wishing to doubt Laura's predictions, but HTC shares closed down 1.24% at NT$279 today in Taipei.
I'd like to believe Laura's right to be optimistic about HTC's future, in no small part because of the tantalising glimpse she gave of the device roadmap that includes a variety of sizes to complement the One.
The most well known codename she mentioned is the M4. It's had several leaks over the past few weeks and seems to be a reasonably specced small screen version of the HTC One, with a 4.3-inch, 720p display, dual-core processor, 2GB of RAM, 16GB of internal memory and a 1,700mAh battery (maybe even an ultrapixel camera). Sort of a One Mini, if you will. Laura informs us that this will be launched next month.
She goes on to say that there will be an upgraded HTC Butterfly early in the third quarter, although we don't know exactly what the upgrades are. The butterfly was a 5″ full HD handset that was originally only sold in the Far East, then got re-branded and launched on Verizon in the States as the Droid DNA. Laura said:
The new Butterfly will be mainly promoted in Asia, China, Europe, the Middle East and Africa, while the M4 will be promoted globally.
The word "flagship" then crept up. Those of you who thought the One was HTC's flagship for the year may now get excited about something else: something with a more powerful processor and a 5.9 inch screen. This sounds like the device codenamed T6, HTC's rumoured stab at the phablet market. With Samsung flooding the market with its Notes and Megas, and the likes of Asus with its Fonepad and Huawei with the Ascend Mate chipping in, HTC obviously want a piece of the action.
Our favourite analyst called Laura from Taiwan concluded with this bit of waffle:
Despite hardware specs becoming less differentiated, HTC is not only delivering decent features and form factor designs but also creating a difference in user experience through its integrated software and applications.
If they're all as well built as the HTC One, that sounds like a killer line-up of handsets to me, so maybe good old Laura could be right after all.
Source – Focus Taiwan