For training purposes or just to be generally nosey…..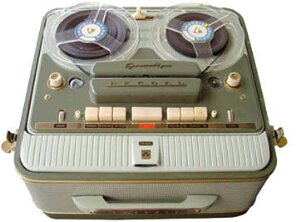 Here at Coolsmartphone we've been contacted by copluk. They wanted us to review their call recording app – "Free Call Recorder – ACR".
It is available for free from the Play Store, then you have the option to pay to remove the ads.
The app is compatible with handsets which have 2 way call recording support, of which there is quite a list on the app listing.
So, I installed it on my Samsung Galaxy S3. Then it dawned on me.. When I call a company and they record my call they'll inform me. Do I need to do that if I'm recording others??
I did some research and found out the following from the Ofcom Web Site…
Can I record telephone conversations on my home phone?

Yes. The relevant law, RIPA, does not prohibit individuals from recording their own communications provided that the recording is for their own use. Recording or monitoring are only prohibited where some of the contents of the communication – which can be a phone conversation or an e-mail – are made available to a third party, ie someone who was neither the caller or sender nor the intended recipient of the original communication. For further information see the Home Office website where RIPA is posted.

Do I have to let people know that I intend to record their telephone conversations with me?

No, provided you are not intending to make the contents of the communication available to a third party. If you are you will need the consent of the person you are recording.
So armed with the above off we go..
Firstly the app interface is clean and simple to use. You can decide if you want the app to have a permanent icon in the notification bar or whethe you want your recordings password protected. You can also select where you want to store your recordings and tweak or create an auto-delete policy.
I liked how you're able to choose the format of recordings. I chose MP3 just for ease of use and compatibility, also if you want the app to record all calls (which I have for this review) or you can choose to manually select each call to record.
Once I had the app installed and set up how I wanted it, I just forgot it was there and let it do its thing.
Actually yes. I did just that, I completely forgot it was there. Unlike other call recording apps I've used, the call doesn't need to be on speaker and, if set to auto-record, no user interaction is required.
The app will present you with a list of recorded calls, which you can play right from the app, or delete if needed.

The only issue I had was with the calls recorded through my Bluetooth set up. The app only recorded the other person, not myself, but to be fair to the Dev it does clearly say in the app market description that the app will try to record when on a Bluetooth headset. I had no issues recording from the Samsung wired headset and mic.
Did I like this app ? I certainly did, I recently had some feedback following a job interview, the call lasted a good 20 mins and I didn't take one note, I had the whole call recorded so I could listen to it later at my leisure. Great.
The only thing I've now changed is I select which calls I record.
Play Store Link – Free Call Recorder – ACR