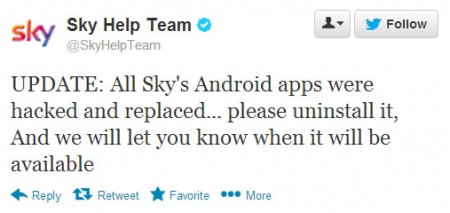 This morning we're waking up to news of a pretty major security breach on the Android platform. ALL of BSkyBs Android apps were replaced on the Google Play store with hacked version from the Syrian Electronic Army.
This affects all of Sky's apps – Sky Go, Sky+, Sky News, Sky Sports TV, Sky Movies.
All the apps have already been taken down from the Play store, along with BSkyB's developer profile, which gains an SEA logo overnight.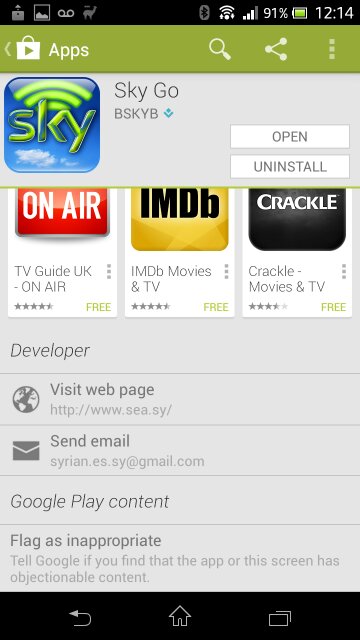 So what happened? Well it looks like somehow the SEA managed to get hold of  Sky's developer account details, including their app signing keys, and posted new versions of the apps.
For now Sky have told everyone to uninstall all Sky Android apps and they will update people when they have new versions.
The SEA has targeted a some high profile Twitter accounts before, but this is one of the biggest security breaches to hit the Google Play store, and certainly one of the biggest profile victims.
You may have to use the Settings->Apps option to remove these as they're no longer on Google Play while this is being fixed. Further pictures below..
Link – @SkyHelpTeam
Via – Android Police