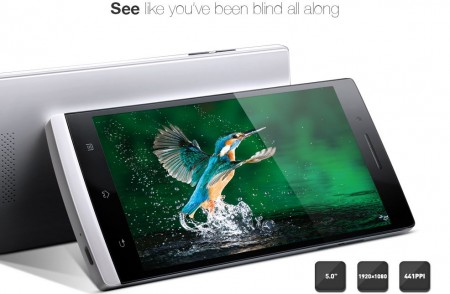 Do you like left-field? No, not the band, the standpoint. Well, here's something that's going to interest you. The OPPO Find 5, Android, 5″ Full HD smartphone is officially coming to Europe via the all new OPPO Style web store.
I've been interested in the OPPO 5 ever since it was announced, but it's only been available as a pricey US import up until now. Well, bank holiday Monday to be precise. At 11am CEST to be even more precise. That's because OPPO Style are launching their new European web store, and the Find 5 will be their star product. Take a look at the specs to see why:
Android 4.1 (Jelly Bean)
Processor: Qualcomm S4 APQ8064 Quad-Core 1.5GHz
Screen: 5 inch 1080×1920 FULL HD 441 PPI
Memory: 16GB or 32GB ROM, 2GB RAM
Camera: 13MP with 120FPS video capture rate
GPU: Adreno 320
NFC
DLNA
Battery: 2500 mAh built-in lithium-ion
Network unlocked
SIM free
You've got to admit that it's gunning for the Samsung Galaxy S4 and Sony Xperia Z with that screen, and the processor/memory combination should mean it's pretty swift too.
OPPO Style are quoting a price of 399 Euros including delivery which sounds fairly competitive to me. I'm certainly very interested. How about you?
Go to OPPO Style Europe on Monday if you want to take the plunge.
Read the notification email by clicking below: