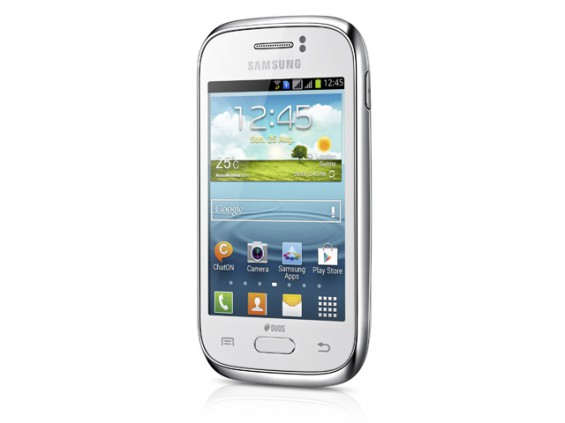 There's already a Samsung Galaxy Y, aka the "Young" out there and it's a couple of years old now. It had Android 2.3 and a 3″ screen. You can get one of those from your local Tesco for about £64.
Now an updated version, complete with Android 4.1 (Jelly Bean), a faster CPU (now 1GHz) and much more internal storage has arrived. Oh yes, storage. The original Galaxy Y / Young had 160MB of usable space. The new version has 4GB, so there's enough room to swing several cats and perhaps the odd few dogs too.
The new handset has a 1300mAh battery, bigger screen (3.27″ HVGA) and a 3 megapixel camera at the back (no front camera). GPS, WiFi, microSD and Bluetooth 3.0 is also included.
If you want one, keep an eye on O2 or Carphone Warehouse. You'll probably be able to pick up this entry-level smartphone relatively cheap.