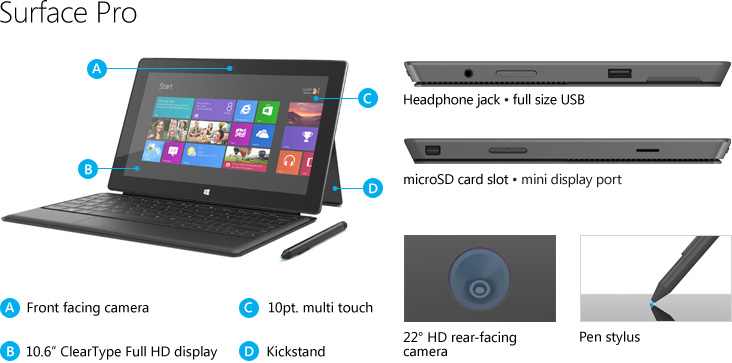 Remember a few months ago when Microsoft announced the Surface tablets? The Windows RT version and the Windows 8 versions seemed to be the answer to everyone's problems.
The RT came out and people complained about installing non store based apps, Microsofts answer was "buy the Pro version", which is going to be a few months time and cost a whole load more money. Well after a good few months it's available in the UK.
Talking of money the 128GB version will cost £799.99 and the 64GB version £719.99. Plus you'll need to buy a keyboard cover as well. Which aren't the cheapest keyboards I've ever seen. You can get here on the Microsoft Store.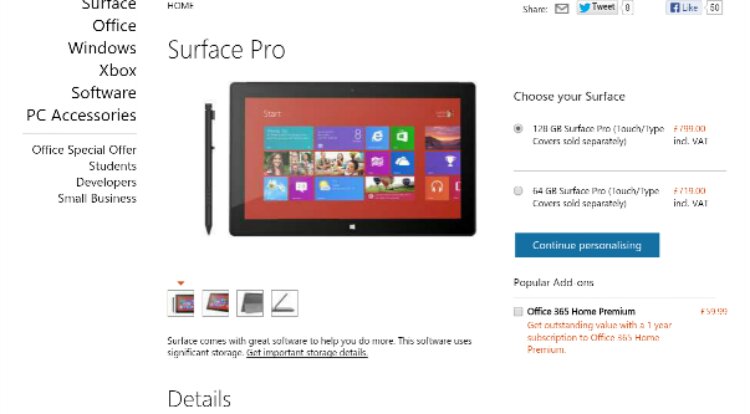 Spec wise the Surface Pro is pretty good, as long as you don't compare it to a similarly priced laptop.
CPU Chip: 3rd generation Intel Core i5 Processor with Intel HD Graphics 4000
System memory 4GB RAM–Dual Channel Memory
OS Windows 8 Pro
Storage 64 GB (approximately 29 GB available for user content)
128 GB (approximately 89 GB available for user content)
System software uses significant storage space. Available storage is subject to change based on system software updates and apps usage.
DISPLAY Screen: 10.6″ ClearType HD Display Resolution: 1920×1080
Touch: 10-point multi-touch
Full-size USB 3.0
microSDXC card reader
MiniDisplay port
Dimensions: 274.5 x 173 x 13.5 mm Weight: 916 g
Casing: VaporMg • Colour: Dark Titanium
CAMERAS Two 720p HD cameras, front and rear-facing
Although it seems crazy for the money, the Surface Pro does appeal to some people. I know a few guys who will buy this now for use at "work". How about you lot, are you rushing over to the Microsoft site now?