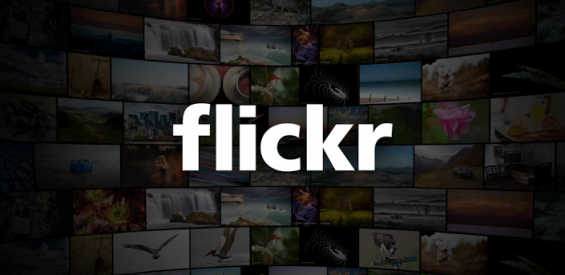 Flickr the original photo sharing website has had a bit of an upgrade during the night, as part of Yahoo's new direction Flickr has had a refresh and the main selling point here is a whole Terabyte of storage. That's a whole lot of photos, Flickr have actually worked out how many:
To be exact, it's actually 537,731 photos at 6.5 megapixels


Flickr Features:
Full bleed and high-resolution images
Justified views everywhere
Sixteen artistically designed filters
Photo editor that allows you to enhance, draw, crop, add text or retouch your photo to get them just how you want them
Your photos are always yours on Flickr and we give you complete control of your privacy with every photo you take
Find and join groups, share photos and join the discussion
Explore beautiful and interesting photos from the massive Flickr community – nearby or across the globe
Keep track of where you take photos automatically with geotagging
I always used to find Flickr a nice resource to find photos in high resolution as your photos don't get reduced in quality when you upload them. They're quite proud of that fact too:
Bigger. A free terabyte of space

At Flickr, we believe you should share all your images in full resolution, so life's moments can be relived in their original quality. No limited pixels, no cramped formats, no memories that fall flat. We're giving your photos room to breathe, and you the space to upload a dizzying number of photos and videos, for free. Just how big is a terabyte? Well, you could take a photo every hour for forty years without filling one.

And yep, you heard us. It's free.
So if you have a lot of photos and you fancy spending hours uploading them, then Flickr might just be for you. It's not just Android that gets the upgraded storage it's all users.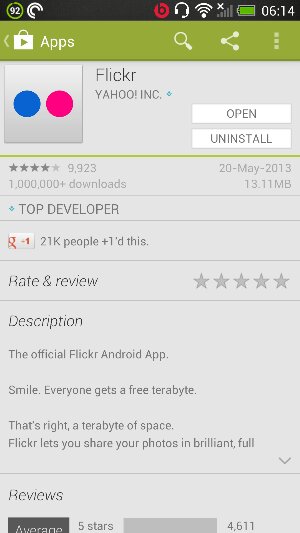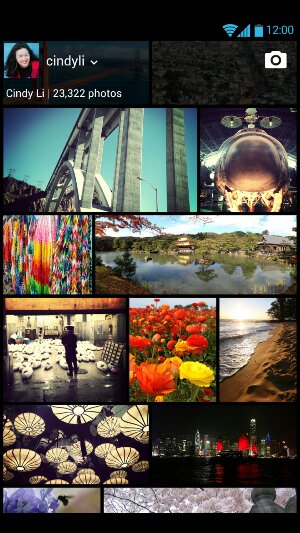 Source – Flickr Blog
Google Play Store Link – Flickr