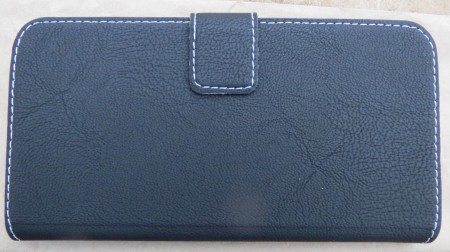 If, like me, you got yourself a bargain Samsung Ativ S Windows phone recently you'll know what a great handset it is and, like me, you'll be wanting a decent case to protect it with. I scoured the internet and finally decided on the Covert Low Profile Flip Case. Did I choose wisely though?
Good
Build quality
Nice feel to marterial
Magnetic tab
Price
Bad
Sheds dust from inner material
Glue is a bit weak
No protection on the top or bottom edges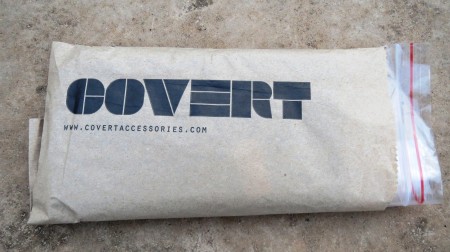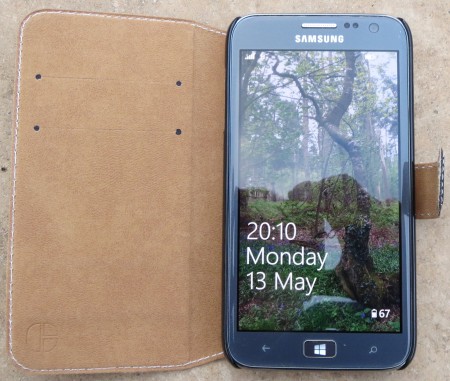 The Samsung Ativ S was a bit of a flop in sales terms; the Nokia/Microsoft team outwitted the South Korean giant and caused it to retreat into the safety of its Android lair. Because of this there's a limited choice of dedicated Ativ S accessories, and nothing genuine Samsung worth thinking about. I was still determined that I'd get a high quality case, not a cheap gel protector from ebay.
The Covert Low Profile Flip Case comes in a myriad of different colours and has a retail price of £29.99, but (at the time of writing) the black incarnation has been knocked down to £7.99 with free delivery on Amazon. Black sort of fits with the understated professional look of the Ativ S, so I decided to take a punt.
What's in the box?
The case, obviously, but it doesn't come in a box. Instead it comes in a plastic bag wrapped in a brown paper bag with Covert written on it. An interesting choice of packaging, with no apparent benefits!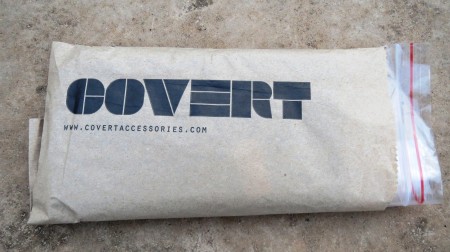 Construction
The outside of the case looks like leather, feels like leather, but doesn't smell like leather. If it did then I'd have been fooled. There are no claims made that it is real leather, but if I were a cow I'd be proud to produce this quality of material.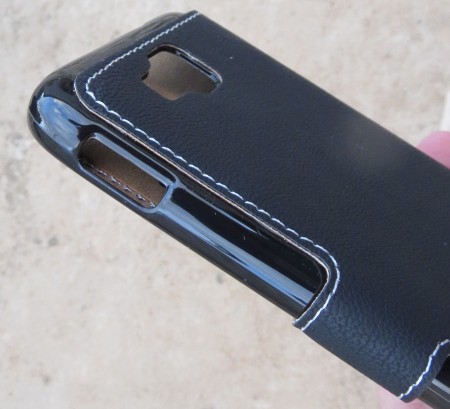 The same has to be said for the tan coloured mock sued lining. I had no worries about letting the soft, smooth material rest against the screen. It also has slithers sliced in it for holding two credit cards.
The perimeter of the case is neatly stitched with white cotton.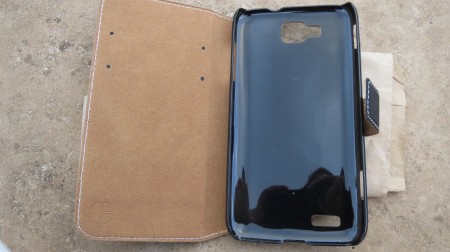 The phone clips into a moulded plastic shell, which is glued to the leathery material. After using the case for a week I can already see strings of glue pulling away where the material meets the plastic at the spine. This is a slight cause for concern, but so far it doesn't seem to be spreading and the main contact area is still well bonded.
A magnetic tongue holds the case shut.
In use
The case fits extremely well, with all the cut-outs in the right places. The phone is held securely. So securely, in fact, that it can be very difficult to remove when required.
The way the plastic is shaped means the bottom and top edges of the phone are completely exposed at all times. For me this is a major downfall. When a lot of guys put their phone in their pocket it's likely to be sharing a home with keys or loose change, and if it's going in a handbag then goodness knows what it'll come up against. Why then, would one want to leave two edges unprotected?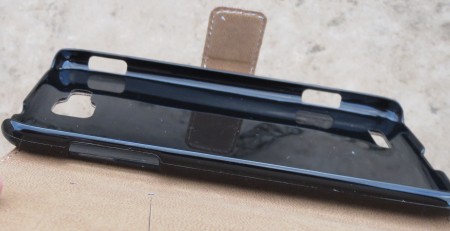 Despite the quality of the mock suede material, it has been shedding a fine dust all week. I'm sure this is from the factory, and will therefore stop soon, but it's a bit of a nuisance nonetheless.
Conclusion
Despite my criticism I have to say this is a very high quality case. The design of the shell is a matter of taste, but I can't take away the fact that the protection it does offer is excellent. The mock leather is impressive, making the case feel and look like a class act.
The retail price tag of £29.99 is probably about a fiver too much, but at £7.99 my review is positively harsh. If you're a Samsung Ativ S owner who likes a flip design you should buy this case before it goes back to full price.
I bought the Covert Low Profile flip case for Samsung Ativ S from Amazon.
Go on, what are you waiting for?