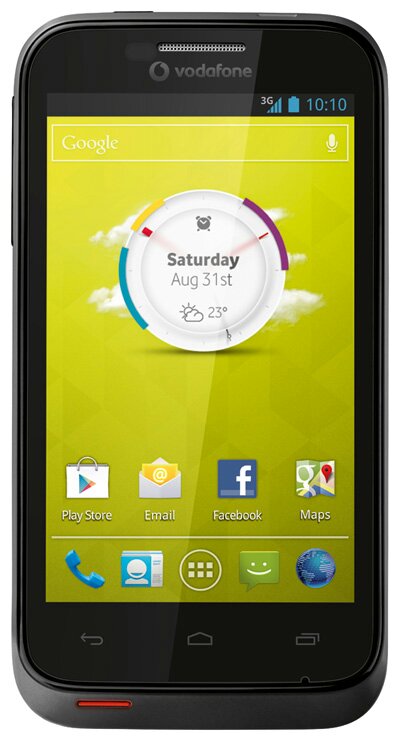 The Vodafone Smart range are at the budget end of the Smartphone market. Not everyone wants the latest and greatest device and not everyone wants to spend a whole load of cash each month either.
That's where the Smart III comes in with it's basic spec and budget price.
Specifications:
– Dimensions (mm) 123.2 x 64.4 x 10.9
– 4″ WVGA Capacitive Touch Screen
– CPU 1 GHz
– RAM 512MB
– Internal memory 4GB
– Camera 5MP, Auto Focus,LED Flash
– Android Jellybean
The price is just £95 on Pay as you go and free on 24 month price plans from £13 per month. It would make a cheap back up phone or child's phone.
As the Vodafone Smart III runs Jelly Bean it comes with Google Now, which learns your internet habits keeping you one step ahead and providing you with handy tips on everything from the weather to the best route to work.
The Vodafone Smart III is available in black or white at the Vodafone online shop.