Last Sunday my world was turned upside down. There was another Instagram app for Windows Phone 8 available. Even though I could post on my Android devices I just had to have this. I duly paid for the app and realised it was just a beta. It turned out that the app wasn't even meant to have been published, the developer was just testing the store to see if his app would be published.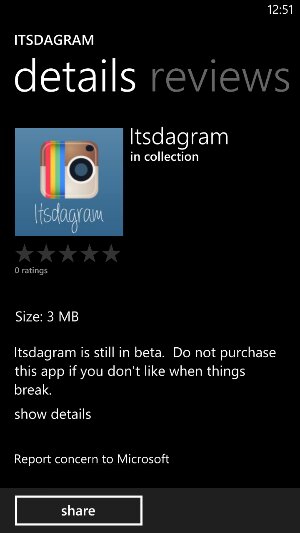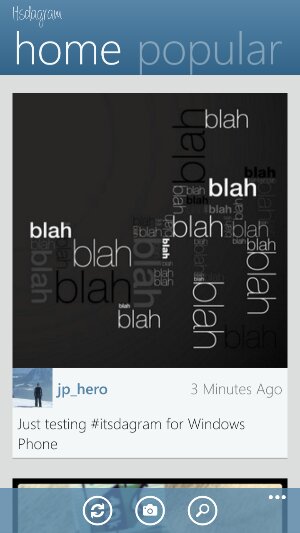 Shortly after it appeared Itsdagram disappeared, as the developer pulled it himself, it was an early beta that was missing certain features. Last night the app was updated and republished on the Windows Phone Store.
This time they have added a whole host of new features, leaving Itsdagram feeling exactly how you'd expect an official Windows Phone Instagram to look. It's really nice and it allows you to post, explore, sign up, follow people, check out your own profile and it also has filters to make your photos look worse.
It is a paid app at the moment, but the developer has said an ad supported version may come soon. Also coming soon will be the Hipstagram/Nokia solution for posting to Instagram.
Windows Phone Store Link – Itsdagram