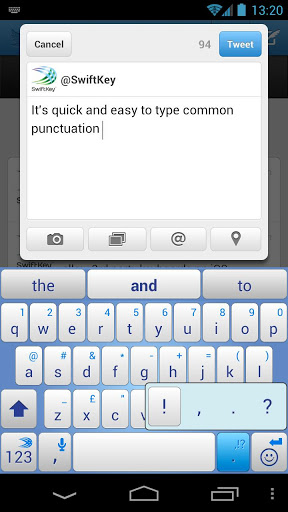 Let's save a bit of money shall we? Deals are great, so today we're having a hunt for deals. First, if you're finding that entering texts or writing emails is a bit fiddly on your Android phone, try SwiftKey. It'll speed up your typing and learns words as you go.
It can learn from your Gmail, Facebook, Twitter or blog to make its insights even more personalized.

Switch seamlessly between tapping and gesture typing with our new SwiftKey Flow feature. It combines the mind-reading capabilities of SwiftKey with the speed of gliding your fingers across the screen. With 'Flow Through Space', you can also enter entire phrases without lifting your finger from the screen, simply by sliding to the space bar between words.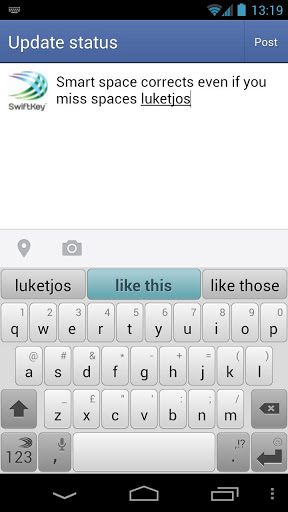 Right now it's 50% off – just £1.49. Actually, it probably best to show you how it works in video…