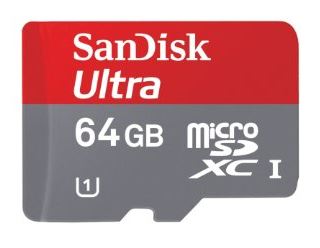 Come on, if you have a look in the back of the cupboard I'm sure you've got a few quid kicking around. If you can get £32.16 together then you can get a whopping 64GB of storage for your phone. This SanDisk Ultra MicroSD card is class 10 and it's super cheap.
Go on, go on, go on.. you know you want to … press that button. Just think of all the HD videos you can record. Just think of all the pictures you can store.. the MP3's you can listen to.
Still here? The delivery is free and everything !
🙂