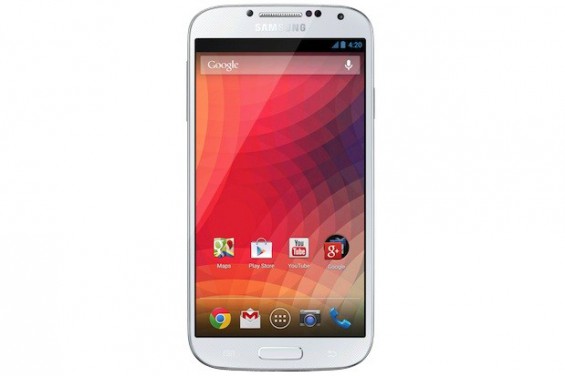 One of the bigger surprises announced by Google at yesterday's I/O keynote was the release of a Nexus-like stock Galaxy S4. Gone is all the nasty TouchWiz S-rubbish, replaced by the beautiful vanilla Android experience. We're also told we can expect a Nexus-like update schedule. 
As someone who bought a Galaxy S4 last week (and is now in the process of selling it), I'm extremely tempted to make this my next! I just can't get along with TouchWiz and, amazing as the hardware is, would rather stick with my Nexus 4 just because of stock Android and fast updates.
The only downside is that it's over twice the price of the 8GB N4 at $649. For me, that's fairly hard to justify given the all-round awesomeness of the N4 (camera aside!). Still, if money isn't an issue, it could very possibly be the best Android phone yet!  
For those that are interested, it's launching on the 26th June in the US. We're not sure about international availability, but will update once more details are available.