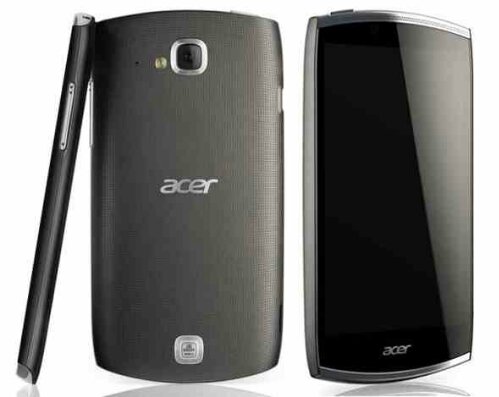 Times are hard. Just last week I had to downsize my second home to a condo in the Caribbean. Ohhhh the shame of it.
If you're looking to switch to a SIM only deal and get yourself a decent cheapo smartphone, have a look at the Acer Cloud Mobile. It's now dipped even lower in price, just £169.99, down from £269.99 – a whole £100 off now!!
Fire an extra tenner you can also have a bundle with a case and car kit for £179.99.
The handset runs Android 4.1 and is powered by a dual-core 1.5 GHz Krait processor and 1GB RAM. It has a 4.3″ HD 1280×720 screen, 8 megapixel shooter, Wi-Fi and Bluetooth