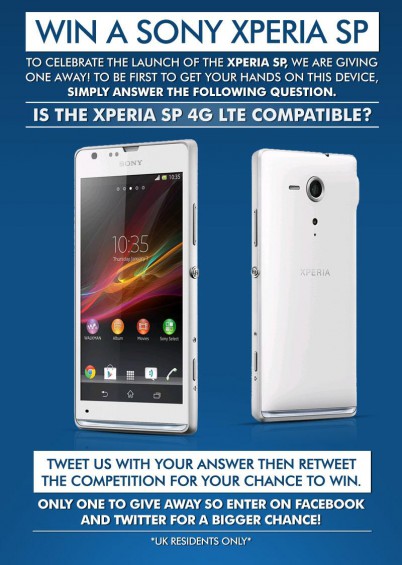 A brand new unlocked Sony Xperia SP, delivered by a sexy blonde from UPS?
How does that sound?
Sexist? Un-necessary?
Yes. It is.. Ohh… awkward. Hmm.. Perhaps I should engage politically correct mode…
If you'd like to be in with a chance of winning a Sony Xperia SP, complete with Android Jelly Bean and powered by a dual-core 1.7GHz CPU, 8 megapixel camera, 4.6″ 1280×720 pixel screen and 2370mAh battery, then enter this competition and you might win one.
Then, if you do, it'll get delivered by a generic person from a generic parcel company. Doah. Political correctness is boring.
Oh, and be quick because the competition ends this afternoon!