With the official Nokia event not kicking off until 10am tomorrow, that does not mean we are not as busy as ever behind the scenes getting information and content put together ready to share with you all.
Nokia has kindly put on an itinary for us including a visit to Nokia HQ here in London plus access on the event day to devices, Nokia staff and helping us out with as much information as we can possibly get.
Arriving in London
[yframe url='http://www.youtube.com/watch?v=wVOD9yTWsvg']
So I have arrived in London after an early start on the train from Torquay and so far within the Nokia camp a lot has been mentioned on Twitter about this short advert put out last night (below) and what could it possibly mean
[yframe url='http://www.youtube.com/watch?v=2FUArPDK-SQ']
Rumors are that this is the new Lumia codename 'Catwalk' and features a aluminium unibody design, about a 4.6 inch display with PureView camera expected to match the Lumia 920 but better low lighting features.  There has been talk of a Xenon flash like on the Lumia 928 but this now looks like it will not happen as a Xenon flash is nowhere to be seen on the short advert.
Now sitting in the very nice room provided by Nokia it is time to get to work, with Red Bull in hand and 4G ready for being hammered lets get this event started (sort of).
Interviews – Pre Event
So with the event not kicking off until tomorrow I thought it a good idea to track down some of the Nokia fans who have also been brought to the event and see what they think we will have announced tomorrow, not just hardware but any services that could also be shown off.
Make sure you come back to CoolSmartPhone tomorrow for the official announcement of this latest Lumia handset.

[yframe url='http://www.youtube.com/watch?v=a7Rf98nwOf0′]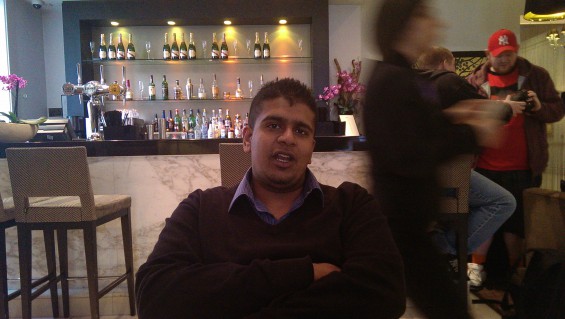 [yframe url='http://www.youtube.com/watch?v=1kHACcKBNsw']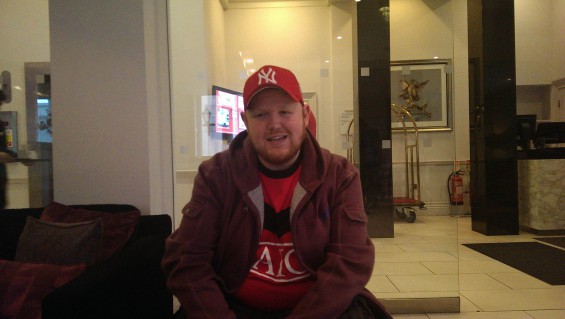 [yframe url='http://www.youtube.com/watch?v=FK4UjgyusT4′]
Now it's time to mingle with the crowd here and build up the excitement for the next Lumia device being announced tomorrow morning so stat tuned on CoolSmartPhone