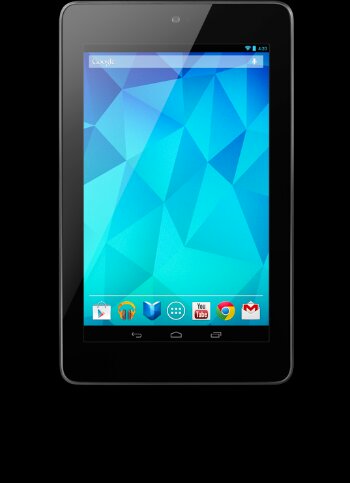 I think I'd like to be an analyst, they get to just make stuff up and the whole world sits up and takes notice. An analyst from KGI Securities has released some information about the supposed New Nexus 7 and it kind of fits in with what's expected next week.
Google released the Nexus 7 about this time last year and we've heard about a spec bump coming soon. So the released specs aren't exactly unexpected.
The specs might be as follows
– 7-inch LTPS display with 1920 x 1200 (WUXGA) resolution
– Quad-core Qualcomm Snapdragon S4 Pro processor (APQ8064)
– 5-megapixel rear camera
– HD front-facing camera
– Wi-Fi
– Bluetooth
– NFC
– 4000mAh battery with Qi wireless charging support
– Android 4.3 Jelly Bean
No mention of internal memory has been made, which suggests there may be several variants. The analyst has released the below chart showing some hardware features also.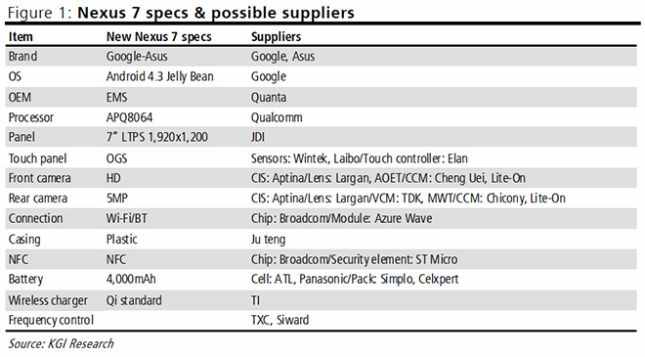 So as always we just have to sit patiently and look forward to next week. I for one will be eager to replace my Nexus 7 with a wireless charging, high resolution, camera toting nice new shiny version. Especially if Google continue their ultra low price thing.
Source – Android Authority