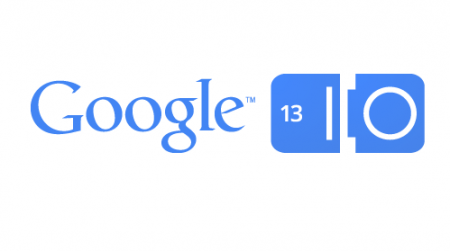 So the time is nearly upon us once again, Google is about to hold its annual developers conference, better known as Google I/O.
This time last year at the Moscone Centre in San Francisco, Google announced not only the Nexus 7 but also Android 4.2 (jellybean) and Google Now.  It also showcased Google Glass with a stunning skydiving display.
How to top that??
Well, we here at Coolsmartphone unfortunately don't have a crystal ball nor a time machine so instead a few of us have made a couple of predictions around what we thing that Google will do next week.
Simon Allum
There have been rumours of the Motorola X phone, Key Lime Pie and all sorts of other things.  Looking at historical launches I think that there will be no new Nexus phone but instead an updated Nexus 7.  As per rumour and several server logs, Key Lime Pie won't make an appearance until later in the year but an update to Jellybean.
Google Chromebooks will get a big push possibly with a method of running Android apps and Glass will of course be promoted in a massive way.
Jamie Hoyle
New Chrome OS devices, more details on Glass, the release of Jellybean 4.3, a new Nexus 7 and the release of Google Babel (or whatever they are calling it now).
If they announce all that, then it'll be one awesome keynote session…
Ian Furlong
I'm going for Google Now on the Chrome OS, but remember attendees get a "goodie" for attendance Google glass ? Perhaps Nexus 5 ??
Ronnie Whelan
I think it's almost certain we'll get 4.3 instead of 5, which I don't have a problem with.
Probably a refreshed Nexus 4 (1080p, LTE, more powerful).
Chrome OS updates.
I also think there's going to be more on Glass (although it doesn't really interest me, so I can't say what).
Adrian Rogers
Main prediction is there won't be much about Android.
There will be 4.3, but it will be mainly finessing, with nothing much new.
We'll see more about Chrome OS than  Android – probably on a phone as well.
I think we could see some Maps stuff too – perhaps around Street View, and it'll be cross
platform.
Rumours are abound regarding a unified messaging client (Google Babel), a Jellybean update and a new Nexus 7 from Asus.  We will know for certain next week what is happening and rest assured that we here at Coolsmartphone will bring you the news as it happens with a planned liveblog and a livestream of the keynote speech.
Do you have any predictions or thoughts as to what will happen?  Let us know in the comments below….