Nokia are due to announce their latest Lumia phone to the world next week in London where we will also be attending to bring you all the news as it happens.
However, Vodafone have come out already and posted on their official blog that they will be stocking this new phone as it becomes available but no more information has been confirmed of course so all eyes are on next week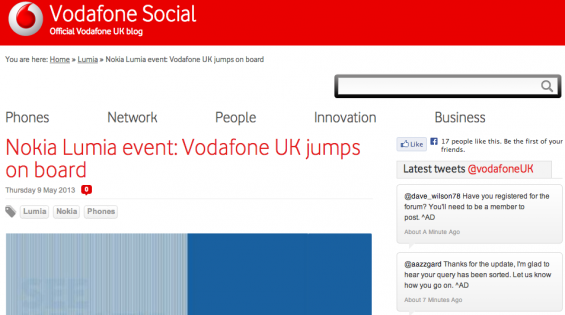 Over on the official Vodafone Blog it has been said
Yep, that's right: we're proud to be able to say that (even though our lips are firmly sealed ahead of the launch) Vodafone UK will be stocking the next chapter in the Lumia story.

We'll be able to bring you a whole load more when the time comes, but for now you can rest assured that we'll be among the first UK networks to offer Nokia's new darling.
Be sure to check back Tuesday next week for the official announcement from Nokia
Link: Vodafone Blog