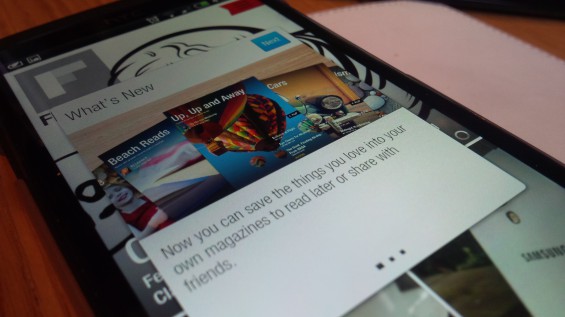 The new version of Flipboard for Android has hit the Google Play Store. It packs some new features including personally-curated magazines, improved search, notifications and a bookmarklet. It's the Android version of the same Flipboard 2.0.1 update which hit the App Store in the middle of last April.
The new features are designed to encourage more social activity from within the Flipboard app, and allows the sharing of original content from the native Android share menu to your own magazines (either public or private) for people to view, comment and share. It's like a personal publishing and sharing platform all rolled into a single app, effectively transforming the news reader into a social network. Your magazine can be categorised under one of several headings – however, that part of the UI didn't appear to be working just yet when I downloaded the app today.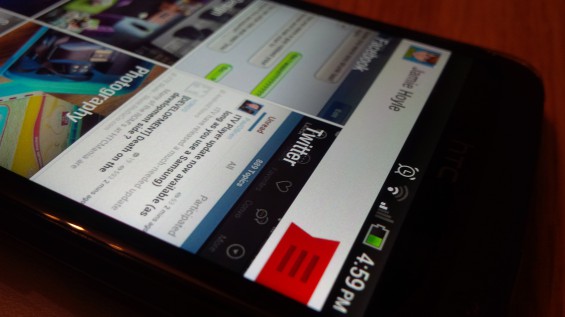 Other features that have arrived in Flipboard 2.0 are the introduction of a new bookmarklet to share things from the browser and the overhaul of Flipboard search to include the previously-mentioned personal magazines and to generally improve the quality of the results. This makes the so called 'red ribbon' a lot more useful.
You can view a plethora of screenshots (and device shots) below, showing off just some of the new features included in the app. It's good to see that the overall design of the refresh has kept the same simplicity that made the original version so popular.