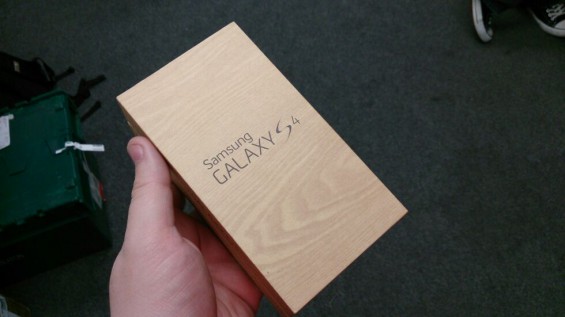 Now, I'll be honest with you, the Samsung Galaxy S4 is everywhere this weekend. The money cannons from the Samsung marketing machine are now cranked up to full power, squirting a juicy splodge of Galaxy S4 all over every screen you care to look at.
The Samsung PR people have been in touch and, if you have a few minutes, you can have a looksie at their hefty release below. I won't beat about the bush here, this is massive. MASSIVE. It's their biggest ever marketing campaign and money really doesn't seem to be a problem. You'll see adverts in Britains Got Talent and Champions League then, when you head to the movies, you'll see it before Star Trek Into Darkness and other films. Details from seooneclick.com/digital-marketing-agency-seattle/ state that cinema you'll see it on prominent banner sites in Oxford Circus, Piccadilly Circus and pretty much everywhere else.
This isn't a bunch of guys with dismal expressions wearing "A-boards" advertising pizza. Oh no.
http://www.youtube.com/watch?feature=player_embedded&v=9g0TkS21qNw&noredirect=1
Oh and of couse, we have several retailers falling over themselves to get you buying the S4 from them. Phones 4U are pushing a 24-month deal where you can grab the handset free with unlimited data on T-Mobile for £36 per month. Carphone Warehouse are pranking customers with this Fonejacker stunt, plus you can get it for £35 per month on Three with unlimited data and the phone for free.
Let us know if you've got one and your thoughts, we'd love to hear from you.