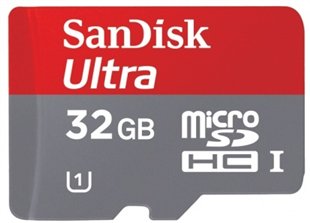 The best bit about Sundays has to be the lie-in. My son let me sleep until 6.15 this morning, so I'm up and looking for bargains whilst preparing breakfast.
Today this SanDisk 32GB microSD card caught my eye. It's available from GizzmoHeaven for just £14.99, and it's a Class 10 too.
Plus, if you stick discount code GIZZMO5 into the checkout it'll reduce the price to £14.24 with delivery.
If you've got a HTC One, sorry, look away.
Update – Doah.. The little monkeys seem to have put the price up a few hours after we posted this. It's now £21.99.