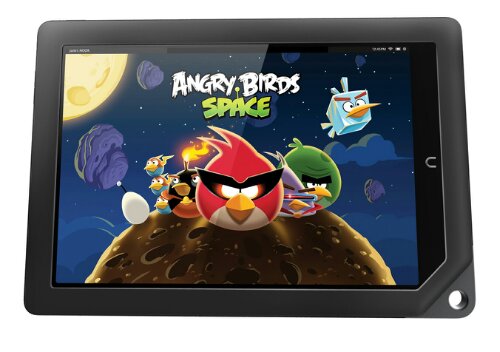 Today it's been announced that the Google Play store will be available for both the Nook HD and Nook HD+. You don't have to wait either, just ensure that your little Nook is firmly attached to WiFi and an over-the-air patch will roll out to give you all the Google services.
Unless you've been living under a rock, you'll know that Google Play is the online store which gives you access to gerzillions of apps and games. Google Search, GMail, YouTube and Google Maps will also appear following the update.
If you want more info on the update, head to their support site for the latest details.
As part of their involvement in the "Get London Reading" literacy initiative, the NOOK HD is available starting at just £129 (down from £159) and the NOOK HD+ is starting at only £179 (down from £229). NOOK products are available in John Lewis, Argos, Asda, Dixons, Sainsbury, Waitrose, Blackwell's and Foyles and also through www.nook.co.uk.
The Nook is also known as the "Newk, Duck" in Stoke-on-Trent.