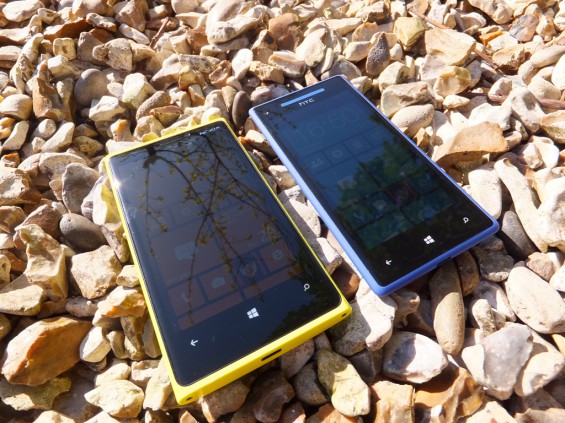 For me the Nokia Lumia 920 has sort of become a fabled device, it is one of those devices that I had basically come to terms with that I'd never get to own. I briefly had one last year and it just wasn't long enough. This all changed a few weeks ago when Vodafone sent me the bright yellow version, I was in a special place for a few days taking pointless pictures of stuff in the semi dark. Once the honeymoon period was over I started to use it as a replacement for my second phone, the Galaxy Note II.
Several things about the Lumia 920 appealed to me, firstly the great camera, then the large 32GB internal storage, the range of Nokia specific apps and then lastly the fact I could get one in yellow or white. I've been using the HTC 8X for several months now and it misses out on most of those points (apart from the camera with a bit of work). As I mentioned in my conclusion to Windows Phone Experiment I think my ideal device is the Nokia Lumia 920.
A few quirks with the Lumia 920 might prove sticking points for me though. The Lumia 920 has a resolution of 1280*768 pixels, which on paper sounds like a good thing, although when you compare the screen real estate to a 720p device with a resolution of1280*720 pixels the difference becomes apparent. You basically get more vertical space on a 720p device in portrait orientation. This only really becomes a problem browsing the web and setting up your homescreen. On the other hand though the Lumia 920 does have nice big easy to see icons. Take a look below.
The buttons on my HTC 8X have always been a bit annoying, pressing them is fiddly and often requires a few attempts. When I first tried out the Lumia 920 I was impressed with button placement and how tactile they were. I really like the Nokia Lumia button placement and now that I'm used to it I wish the HTC 8X had a power button in a different place.
The design of the Lumia 920 in my opinion is better than the HTC 8X, better than the Lumia 820 I had a few weeks ago and certainly better than the Lumia 620 I've got. As to what Nokia could improve, maybe if the outer shell was removable to facilitate colourful replacements, maybe if the whole shell was made of metal it would have an even more premium feel to it. MicroSD slot and removable battery would have been amazing but you can't have everything.
Onto the camera part of my time with the Lumia 920. Yes the camera is great, but out of the box and using standard settings you may have a few problems. Firstly Windows Phone devices have a physical camera shutter button. Don't ever use it, I repeat don't ever use it! The shutter buttons all induce so slight movement in the phones. This ends to slight blur in some photos, you'd expect the OIS (optical image stabilisation) preset in the Lumia 920 to negate this problem, it doesn't. Switch to touch focus mode and remove flash assist as well. This will mean you tap the screen to focus and capture an image.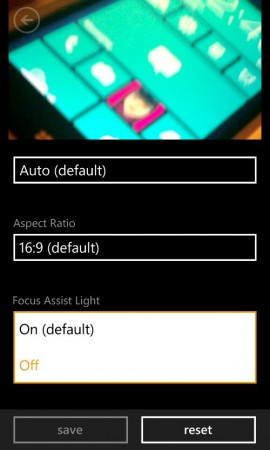 Also Nokia have changed the way the camera app works compared to other manufacturers, so on my HTC 8X to take a macro shot I just put the phone near something on the Lumia 920 you have to choose "close up" mode from the settings.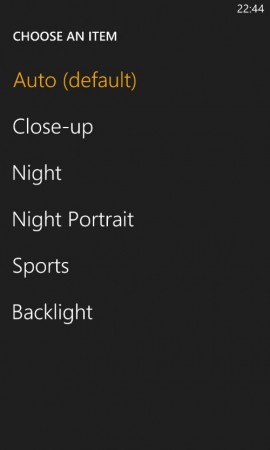 Overall the Lumia 920 can take some great photos and on a recent holiday I decided to use it instead of my Fuji Compact EXR F600 and below are some photos I took in varying conditions. Including the obligatory low light shots. I really liked using the Lumia 920 as my main camera, it made me wish my compact point and shoot Fuji was a touchscreen device. Having a larger internal memory made me feel happier just photographing everything, as opposed to a device with smaller internal memory where I'm always wondering how much space I have left.
So where do I go from here, I'm basically going to have to sell my HTC 8X and get a Lumia 920. As to how and where from I'm not sure. I feel the extra memory, the improved camera, the Nokia Collection of apps and the extra size will benefit me.
If you're interested in getting one you could check out the prices from Vodafone. Lastly I should say a big thanks to Vodafone for lending me one to play with for a few weeks.