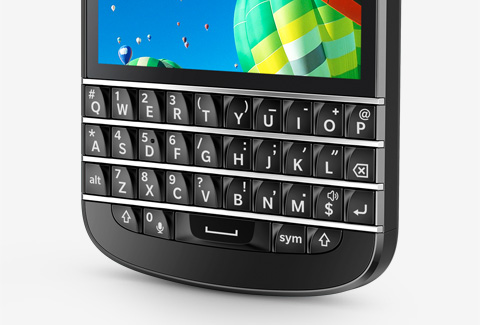 Are you yearning for a slice of some keyboard BB10 action? If so, good news – the BlackBerry Q10 is now available here in the UK pretty much nationwide. Whilst some Selfridges stores began selling the device on Saturday, their stocks were quickly exhausted – with stocks selling out in just 6 hours.
The Q10 represents a return to the traditional BlackBerry form factor, with a 3.1 inch 720p screen and a QWERTY keyboard comparable to the previous flagship Bold line of smartphones. RAM on the Q10 has been doubled up to 2GB (compared to the Z10) and the BB10 version number has been bumped up to 10.1.
Whilst I don't have a Q10, I do have a Dev Alpha C (essentially the developer version of the Q10) running the latest BB10.1 build and I find it a better device for multitasking than my Android-toting HTC One X+, which is saying a lot! BlackBerry Hub is the standout feature for me, but the physical keyboard is very good also – I'm not usually a fan of them on mobile devices.
So then, where can you get the Q10 and how much will it set you back? SIM-free prices start from around £530 and you can get the Q10 unbundled from Handtec and Expansys among others – putting the Q10 firmly in the "premium phone" price range. Carphone Warehouse are selling the phone at £579.95 SIM-free, or from £33/month free on contract. O2, also, are offering the Q10 on contract free from £37/month – they're also selling it on Pay As You Go for £529.99. Vodafone are, again, offering the Q10 from £37/month, whereas Phones4U plans start from a mere £29/month plus £29.00 phone cost (albeit with only 500MB data).