The already super cheap Acer Iconia B1 is now about to get even cheaper.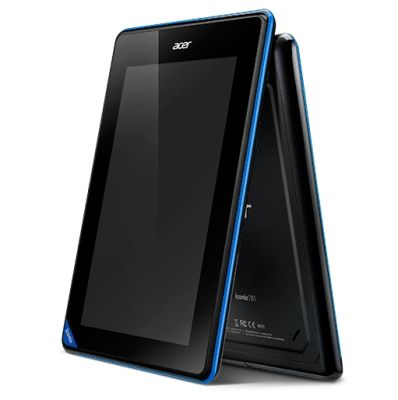 You can get £20 Cashback on the Acer Iconia B1 throughout May. We haven't managed to get one for review yet, I can't comment on how good/bad it is. You're really into the "should I get a cheap Chinese tablet or should I get an established brand" kinda decision here. Either way at £79.99 after cashback it's a bargain.
The specs are pretty basic though.
– 1.2GHz dual-core processor
– Feather-light 320 grams
– 7-inch WSVGA (1,024 x 600)
– 8GB Internal memory
– MicroSD slot
– 2,710 mAh battery
– Jelly Bean
Here is what Acer have to say about the whole deal.
Wednesday, May 1, 2013:  Acer UK has today announced a £20 cash-back promotion on both its 8gb and 16gb Iconia B1 tablets.  Throughout May, anyone buying these models will be able to go to www.acercashback.com and redeem £20. This makes the final price for these models just £79.99 and £99.99 respectively. The cash-back offer is available at retail outlets such as Argos, Asda and Game.
 
Acer's Iconia B1 seven-inch tablets are perfect for new tablet users or those looking for an additional tablet for their household.  The tablet is the same size as a standard book page – with the display comfortable for e-reading, web browsing, playing games and watching films.  Super portable and, at a feather-light 320 grams, it's one of the lightest seven-inch tablets on the market.