Come, take a seat. Let's have a beer. Come on, let's have another. Nah, let's have two.
Ahhh screw it, let's get the cocktails going shall we?
This is where it all begins and then, before you know it, you're wearing a tutu and dancing with a petrol pump.
Trouble is, someone seems to have got BlackBerry boss Thorsten Heins a little merry and then wheeled him out in front of the TV cameras. He has stated, apparently sober, that ..
In five years I don't think there'll be a reason to have a tablet anymore.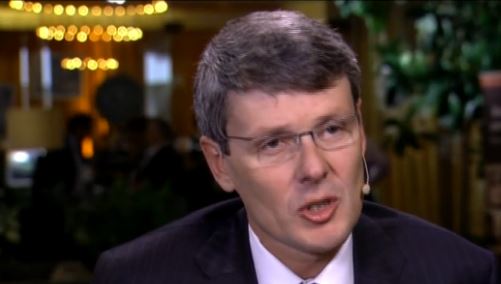 Epic. However, he wasn't finished. The CEO then went on to rubbish tablets just a tad more…
Maybe a big screen in your workspace, but not a tablet as such. Tablets themselves are not a good business model.
Well sure, they may not be a good business model for BlackBerry. I mean, let's not mention the PlayBook eh?
I shouldn't jest too much though. Honestly I was impressed with the BlackBerry Z10 and the huge overhaul that the company had managed to achieve. The handset is acually pretty decent and you can't blame the head of BlackBerry for being positive about their future..
We have very, very good first signs already after the (Q10) launch in the UK. In five years, I see BlackBerry to be the absolute leader in mobile computing — that's what we're aiming for. I want to gain as much market share as I can, but not by being a copycat.
Decide for yourself in the video below.
Phew. I'm so glad I didn't mention how much he sounds like Arnold Schwarzenegger.
Source – Bloomberg