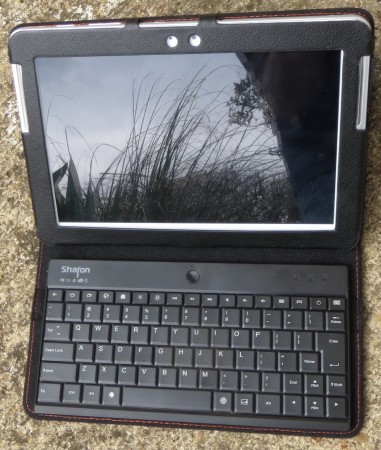 The Leicke Sharon Bluetooth keyboard case is designed especially for the Samsung Galaxy Tab 2 10.1. I had never heard of Leicke Sharon before this case appeared in my Amazon search, but it looked good, so I decided to wing it.
Likes
Case feels high quality
Strong Velcro
Dedicated Android keys
Galaxy Tab feels secure
Dislikes
Keyboard needs moving between storage and use
Keyboard slightly bowed
Cannot charge when closed
A little bulky
What's in the box?
The large white and yellow box contains the case, separate keyboard and instructions on how to connect it via Bluetooth.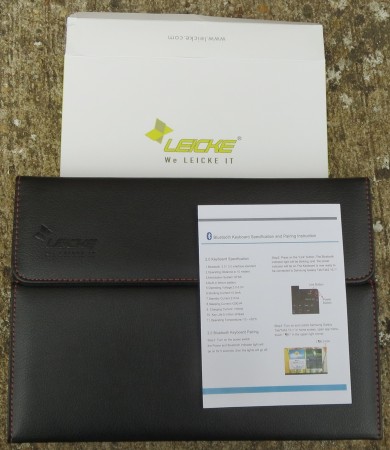 Specs
Bluetooth Keyboard:
Bluetooth 3.0 interface
Up to 45 hours of battery life
AutoSleep function after 15 minutes
Rechargeable Lithium battery
Keyboard layout QWERTY (English)
Special Home button for easy access to various applications
Light, extra slim
Case:
Material: faux leather
Dimensions (W x H x D): 263 x 183 x 24 mm
Colour: black with red stitching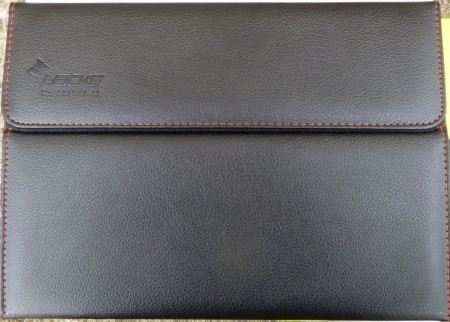 In Use
The case is very smart. The outside is black faux leather, which is is actually pretty realistic; it was only the lack of that leather smell that gave it away. There is a fair amount of padding, giving confidence that it will protect the tablet from knocks and slight drops. It is quite large though, and using the tablet on its own can be a bit of a bulky business due to the padding and the need to house the keyboard.




On the inside the quality feel continues with red stitching that holds the soft black material firmly in place.
Cut-outs are well placed, allowing full use of the screen, both cameras and the speakers, but not the microSD card slot. There is a slight oversight in that the charge/data connector is inaccessible when the case is closed, meaning charging and syncing have to be done with the case open.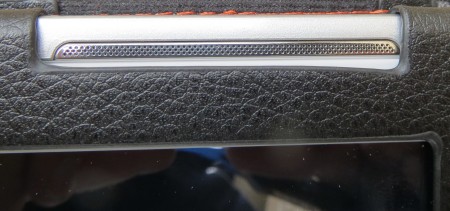 The keyboard is very slim and compact, fitting nicely within the boundaries of the case. Ease of touch-typing is obviously compromised by its size, but that's inevitable with any small keyboard. It contains batteries that can be recharged via a micro USB connector. A charger isn't included, but any modern phone power supply will do the job.
It has a small power switch on the side, and a button to make it visible to other Bluetooth devices. It connected quickly and without fuss to the tablet. The instructions were easy to follow, although anyone used to pairing Bluetooth devices won't need them.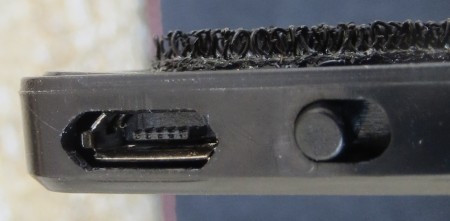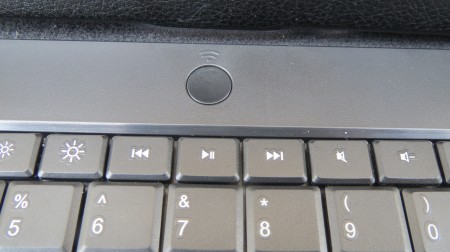 A nice touch is that extra Android specific buttons are included, such as app tray, back, home and recent items, meaning there's pretty much no need to have to touch the screen at all, apart from swiping gestures.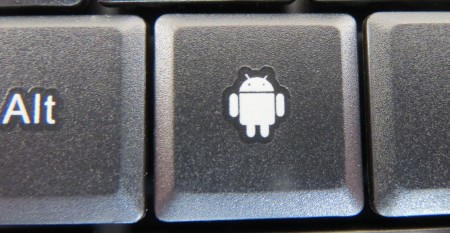 As mentioned, the keyboard is held in place by very strong Velcro, and sits slightly away from the screen when the case is closed. When open, however, this position is not practically usable, so the keyboard needs ripping off and moving forward. This is when it becomes apparent how strong the Velcro actually is. I thought it was sewn on when I first tried to move it! Once I managed to prize it from it's moorings and reposition it, it became possible to change the angle of the screen.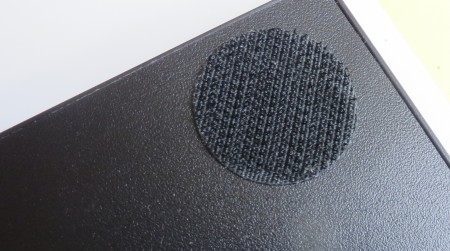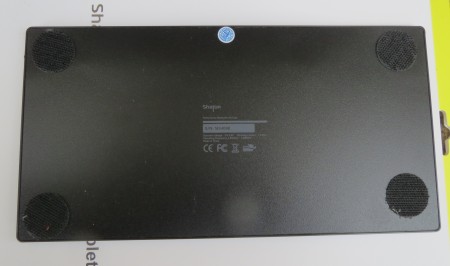 The bottom of the screen frame also has Velcro on, meaning that it'll stay in whatever position you put it in, which is a handy feature as many stand cases only allow for one configuration (normally the one that I find most uncomfortable!).
One issue I did come up against was that the keyboard was slightly warped, so it dipped in the middle. It was only slight, so a 'two-fingered typist' probably wouldn't have noticed, but it was certainly obvious to me as a 'ten-finger-typist-that-looks-down-a-lot', so it would be to a proper touch-typist.
Incidentally, it also worked well with my Galaxy Note II, a combination that I used to type most of this review.
Conclusion
The Leicke Sharon case isn't budget by any means, but at a retail price of £34.99 including delivery it still represents good value, considering the inclusion of the Bluetooth keyboard. The build quality of the case is excellent and it looks smart and professional.
The bow in the keyboard is slightly annoying, but doesn't cause any real issues. It would have been nice to be able to charge the Galaxy Tab with the case closed, but again, this isn't a big deal.
At the end of the day, this case is an ideal solution for the person who types a lot and doesn't mind the extra weight and bulk of carrying a keyboard with them, but if you're a sofa surfer that just needs a bit of protection for your Galaxy Tab 2 10.1 then this could well be overkill.
I got my Leicke Sharon Bluetooth keyboard case for Samsung Galaxy Tab 2 10.1 from Amazon at the reduced price of £31.99