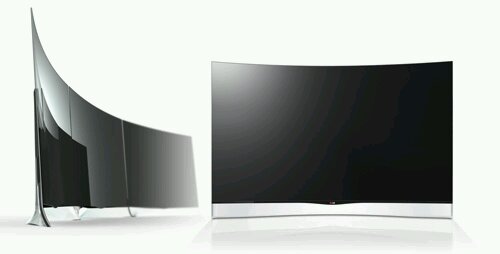 LG are to begin producing curved OLED televisions in a matter of days. Soon your local electronics store will be brimming with"IMAX Style" screens which will mimic the screens found in your local cinema.
The tech is based on organic LEDs which make the screens so thin that they can become flexible. It's not hard to see LG, who make the Nexus 4 handset for Google, pushing this technology into smartphones too, so you'll no doubt see some interesting new designs very soon.
For now though, you'll have to make do with a 55″ TV costing around £8,725. It's available in South Korea to begin with and other countries will be getting in on the action soon.
Samsung have also shown off a wibbly-wobbly-TV but as yet it's not hit the market.
Get the full details from todays' announcement below.