If you are an EE customer here in the UK use either the Lumia 820 or 920 you are in luck as the EE Film app has been released for download over the Marketplace.
Not only are you able to watch film trailers or rent films on the go to stream over 4G, you can also use it to find your local cinema and get your 2-for-1 tickets on Wednesdays.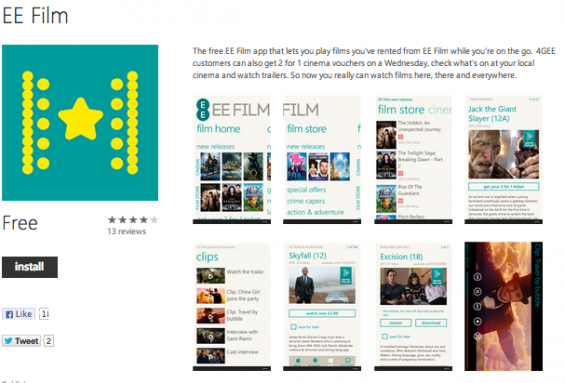 As with the iOS and Android versions, this is a free download so why not check it out now and see what you think.
Link: Download Here