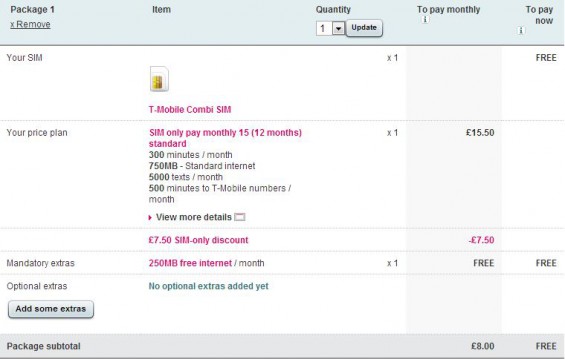 The guys from T-Mobile have a pretty decent deal on right now. It's 5000 texts and 300 minutes per month plus another 500 minutes to T-Mobile customers every month. There's also 750MB of data per month but, right now, they're giving another 250MB of data per month for free, which stack things up to 1GB.
The 12-month SIM-only package is normally £15.50 but the SIM-only discount takes £7.50 off, so you get the deal for £8 per month. Boom!
1GB of data, 300 minutes of chat-time and 5000 texts, plus another 500 minutes for speaking to other T-Mobile customers. Can you beat that?
Click over to T-Mobile for the deal