Amazon's new digital currency is now just a month away from being introduced. It's a currency and payment method that you'll be able to use in the Amazon Appstore and will soon become second nature for those with a Kindle Fire HD. Amazon Coins will let you buy apps, digital content and in-app purchases.
But why? Other digital platforms like Facebook have marginalised or abandoned their digital currencies. Why are Amazon trying the theme-park-style method of creating a currency? Is it so that users won't realise how much they're spending or is it to boost digital sales and make the Amazon Appstore a better place for consumers and developers?
For customers, it's an easy way to spend money on Kindle Fire apps and games. They'll be able to purchase as they do now, but with the ability to choose to pay with a credit card or using Coins.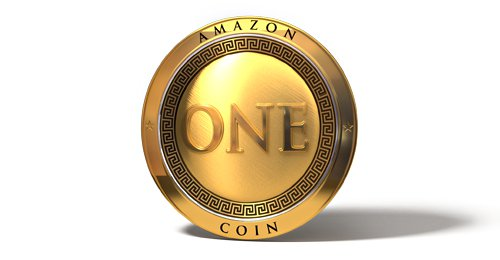 Developers are bound to love this. If you want paying for an in-app purchase, just charge a certain amount of coins and the worry of loading the account and processing the payment can instead fall to Amazon. They don't need to do anything to accept the new payment system either.
Buying apps and in-app goods is one thing, but Amazon are going to actually give away "tens of millions of dollars' worth" of coins to customers. Yep, for nothing. By doing this Amazon are getting people in the door and hopefully locking them in. The online bookmakers do a similar trick – give out free bets to whet the appetite. Amazon hopes that this injection of virtual money will encourage a significant number of new customers to use the Amazon Appstore. With Google Play scooping up so many sales, Amazon are keen to push their own store for both app enthusiasts and complete beginners alike.
In addition, Amazon Coins should push Kindle Fire sales, especially if they bundle coins in with a special deal. Not only are Amazon keen to get consumers onside for Amazon Coins, they've also tried to ensure that app developers will be keen to endorse it too. As mentioned earlier, developers don't need to make any changes to their apps..
To take advantage of this unique opportunity, you only need to do one thing: make sure your new apps and app updates are submitted and approved by April 25th so they'll have the best chance of being available for Coins purchases at the launch of the program (and when we give customers their free Coins).
The news is also encouraging to the IT recruitment industry, which has been previously seen to be important for UK economic growth. Many IT professionals will be looking to gain more experience in software development jobs and thus increase their own currency.
I'll be keeping a close eye on the new currency after the launch and we'll bring you the very latest here at Coolsmartphone.