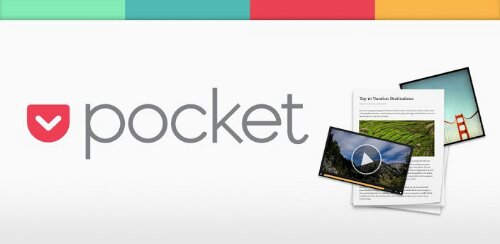 Pocket is one of those apps that you either use and love or you don't use and can't comprehend.
I use it and I don't think I could survive without it (bit extreme I know).
Pocket basically allows you to save a webpage for viewing at a later date. The beauty of it on Android is that pretty much every app can share data to it, meaning you can save no end of information to it. I save websites, RSS feeds, Tweets and links that have been emailed to me. As I use several different OS's each day it provides me a way of synchronising between them.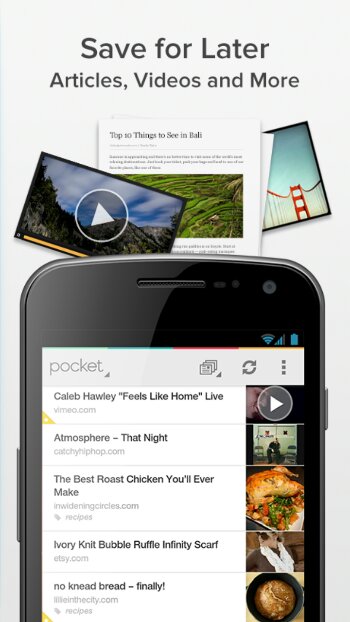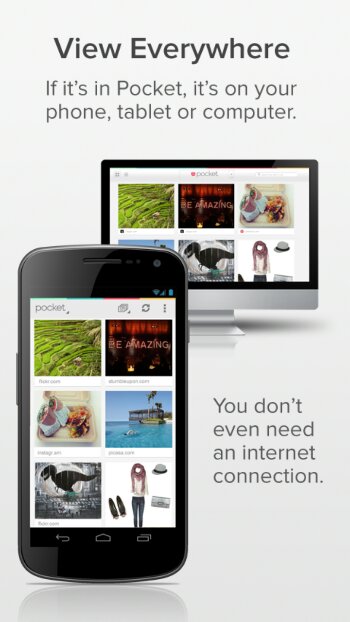 With this latest update they've done the usual bug fixing, but they've also added some nice sharing features. Basically now you can send links directly to friends from within Pocket. It will then get automatically added to their Pocket if they have one. You can add comments to this as well. It's a nice idea, that kept crashing this is morning when I tried it. Previously I would just share via email, so the new method saves a few steps in the process.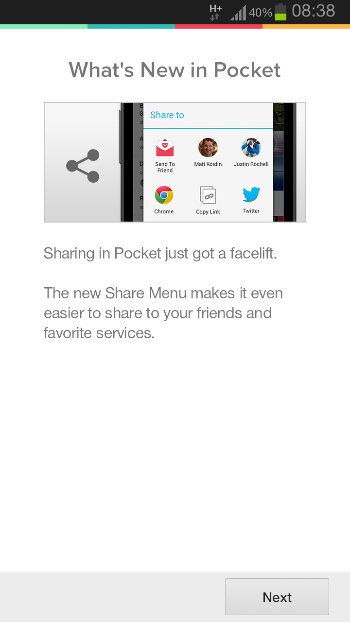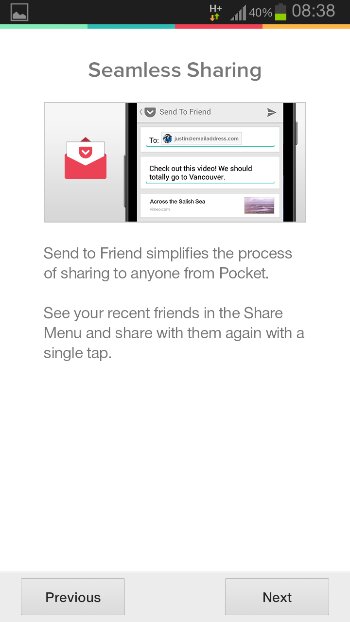 Pocket is a free app and a free service, so head over to the link below and give it a go.
Play Store Link – pocket